10 Best Wrestling Matches Of 2023 (So Far)
Kenny Omega and Bryan Danielson dominate yet another phenomenal year - and it's still only June...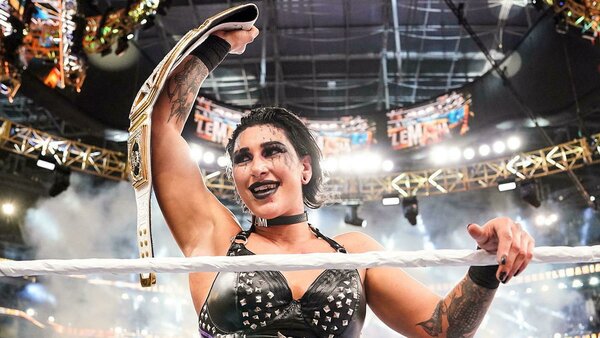 Competition for the top spots was fierce in a fantastic half-year for in-ring action.
Mercedes Moné has entered some tremendous performances for New Japan Pro Wrestling, and only narrowly misses out. She worked out her new character in real time against KAIRI at Battle In The Valley, the last superb five minutes of which proved she was a perfect fit for NJPW's trademark, furious counter-heavy finishing sequence. Weirdly, by the time she had dialled completely in, her match against Mayu Iwatani ended abruptly.
Bad Bunny Vs. Damian Priest, complete with one of the coolest entrances in pro wrestling history, was a wild sports entertainment bonanza with real substance to it. Priest's selling was excellent, and Bunny was never portrayed as anything other than a plucky, spirited local hero who'd studied enough tape to merely survive. Their Street Fight was as smartly laid out as any match this year.
Bianca Belair rules in a big match setting, and her Backlash war against IYO SKY only just missed the cut. It seems very harsh to omit the work of the absurdly consistent Orange Cassidy, who has worked more matches in the **** range than anybody else in 2023. Chris Jericho Vs. Roderick Strong - ass-showing slapstick comedian versus relentless ass-kicking machine - formed the perfect Falls Count Anywhere dynamic. Cody Rhodes Vs. Roman Reigns was a different finish away from cracking the top three.
The Usos Vs. Sami Zayn and Kevin Owens was euphoric, if a bit trite - unlike...
10. Claudio Castagnoli Vs. Eddie Kingston - ROH Supercard Of Honor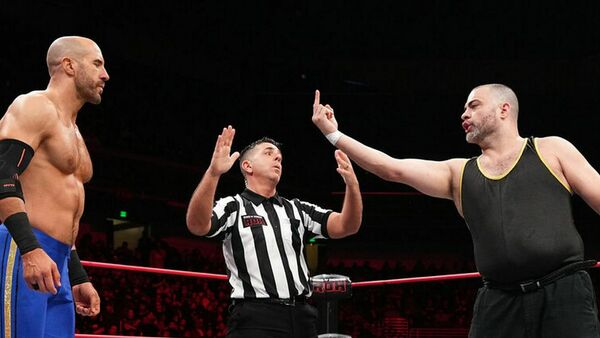 Great wrestling storytellers need not lay the exposition on thick in promo segments. If you've never seen a single chapter of their CHIKARA rivalry, nor read any of the interviews through which Kingston attempted to keep it alive, it didn't matter: you could infer it through the magic of pro wrestling's best storytelling medium: professional wrestling.
Claudio Castagnoli, to borrow the best ever description of the man - Kevin Owens' - is a human horse. Eddie Kingston is nowhere near his athletic level, but was fuelled with such defiant motivation that he only narrowly lost.
A sophisticated war that never disappeared up its own arse, the finish was life-affirming and heartbreaking.
Eddie, battered throughout, attempted to strike Claudio with the Uraken. There was nothing behind it. He was spent. Claudio laughed. It was thoroughly obnoxious. Eddie's hate drove a second strike, which landed flush and led to a euphoric near-fall. Then, he almost won with - and this was the heart-breaking bit - a hurricanrana. The man Claudio buried for never hitting the gym almost beat him with a rare, beautiful display of athleticism. It wasn't to be; Claudio reversed it and caught Eddie unaware just as he had proved him wrong.
A cruel finish that built the sequel better than even a Kingston promo would have done: the language of pro wrestling is more powerful than the spoken word.