10 Best Wrestling Rivalries That Kept It All In The Ring
Sometimes, an epic series of matches is all it takes...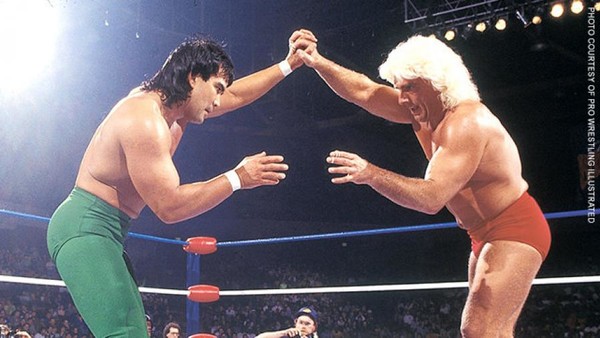 Rivalries are at the heart of wrestling storytelling. The sport has evolved immensely over the years, but while the mainstream product is drastically different to what it was a few decades ago, the basic dramatic framework remains the same. At its core, it's about two or more parties butting heads on their road to the top, and that'll never change.
The way these feuds are presented has changed with the sport as a whole. The modern era's rivalries are often characterised by what happens outside the ring as much as anything else, particularly in WWE. Rock vs. Austin and Andre vs. Hogan are classic storylines, but they're primarily remembered for the pageantry surrounding them, and the same goes for many more of wrestling's greatest feuds.
Soap opera elements are inevitable in all forms of wrestling, but some rivalries transcend them. In these cases, the ring work is so irresistible that it takes precedence over everything else, and defines the rivalry as a whole.
Each of these feuds brought wrestling storytelling back to its roots as a simulated form of athletic competition, and while they all came with strong narratives, they're ultimately remembered for the matches.
10. Dean Malenko Vs. Eddie Guerrero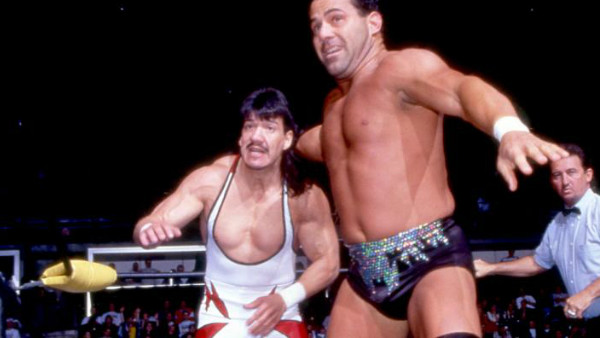 Few pairs of wrestlers have ever built the same kind of in-ring chemistry as Dean Malenko and Eddie Guerrero. They didn't deliver an abundance of Match Of The Year candidates, but from their early days feuding over the ECW Television Title in 1995 to teaming as The Radicalz in WWE five years later, the duo always produced good to great bouts.
In Fit Finlay's words, "it was just greed of knowledge, and they were trying to prove to each other the knowledge they had was better than the other." Two technical wrestling geniuses going hold for hold for the sake of pride and competition. Though their finest moments came in ECW, you can play almost any Malenko/Guerrero match and know it's going to be enjoyable, and their matches usually highlighted every show they appeared on.
Their bout at ECW Hostile City Showdown stands out the strongest. On a card full of the loony hardcore wrestling that Paul Heyman's promotion was known for, the duo wrestled an extremely compelling mat-based draw. Full of expert limb work, it had just enough high spots to keep things from getting too self-indulgent, and is only held back from a perfect rating by Eddie's inconsistent selling towards the end.