10 Best Wrestling Tag Teams Of 2020
FTR, Street Profits, Page and Omega: 2020 has been great for tag teams, but where do they all rank?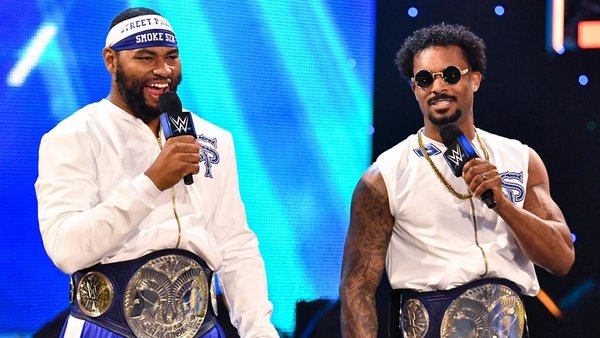 2020 has been a weird one, but wrestling promotions have still been able to keep spirits alive throughout these tumultuous times.
When picking apart each promotion's tag division to narrow it down to a ten-point list, you had to take plenty into consideration. While a championship win goes a long way in separating the good from the ugly, you also have to think about the quality of that championship reign, as well as how the tandems were treated by the company throughout the calendar year.
Because of this, The New Day aren't featured, even though they were either the Raw or SmackDown Tag Team Champions for the majority of the year, and as for Bobby Fish and Kyle O'Reilly, while as entertaining as they always are, they haven't quite been on the same level in 2020 than they have in years prior. Thankfully, we got a decent singles push for O'Reilly on the side, but for this list, that only further prevents their inclusion.
Elsewhere, there's no Lucha Bros, or Ortiz and Santana from AEW, and a lack of entry from NJPW's troubled doubles division, partly through the sheer lack of shows. As for Impact Wrestling, current tag champs The Good Brothers just missed the cut.
With that out of the way, let's get into it...
10. The Motor City Machine Guns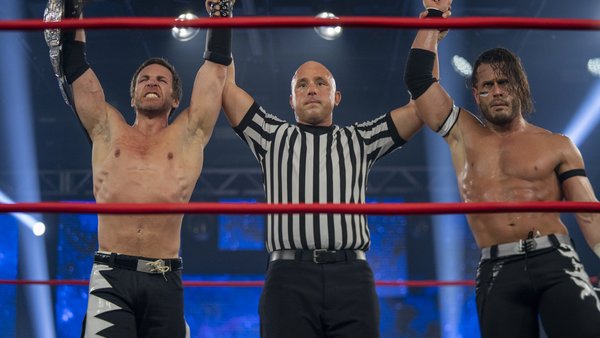 July's Slammiversary pay-per-view for Impact Wrestling marked a surprise return for former Impact icons, Chris Sabin and Alex Shelley, collectively known as The Motor City Machine Guns. Answering an open challenge set out by Dez and Wentz of The Rascalz, it soon became clear that the Guns hadn't missed a beat, as they enjoyed a respectable fifteen-minute return bout.
Just two days later, the pair of former X Division Champions ended The North's over year-long run as World Tag Team Champions.
That Sabin and Shelley were able to saunter back into the company they had once called home, and act as if they had never left was a testament to how highly viewed they are.
What makes Sabin and Shelley's 2020 reunion that bit more amazing, though, is that they didn't just make a comeback to get their names back in the spotlight. They also wanted to leave an impact. Not only did they take Trey Miguel under their wing training-wise, but it was Shelley who managed to get independent standouts Ben Carter, Lee Moriarty, and Tre LeMar their Xplosion debuts. For him to do such a thing goes a long way in showing you why he's as respected as he is, and further cements MCMG as a credible pairing for their efforts outwith the ring.