10 Best WWE Hardcore Champions
A celebration of the men who probably shortened their lives in the name of Hardcore.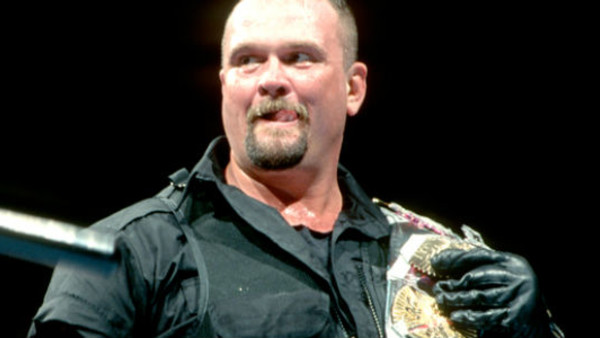 With WrestleMania in the books and Extreme Rules lurking on the horizon, it's appropriate to look back at a time when weapon-based matches were a far more common sight in the WWE. Between 1998 and 2002, the Hardcore Championship was one of the most entertaining sideshows of the Attitude Era. If a five-star classic can be compared to a fine steak, matches contested over this particular title were usually the junk food of the wrestling world. As analytical and snooty as fans can be, nobody can deny the simple pleasure of watching two men go to town on one another with anything they can lay their hands on. Admittedly, the Hardcore Championship's history is littered with terrible moments: Al Snow and Boss Man's dog kennel match, the botched finish of the WrestleMania 2000 battle royal, and countless garbage matches clogging up television time and PPV undercards. However, it was also capable of providing real excitement, often injecting a shot of adrenaline into a dangerously crowded midcard scene. Who could forget Shane McMahon plummeting from the TitanTron, the ludicrous golf cart antics at WrestleMania 17, or the unfiltered wackiness of the 24/7 rule. This list is a celebration of the men who made the short life of the Hardcore Championship so special - the ten greatest champions in the title's history.