10 Best WWE Survivor Series Teams Ever
Watcha ya gonna do brother, when these teams go wild on you!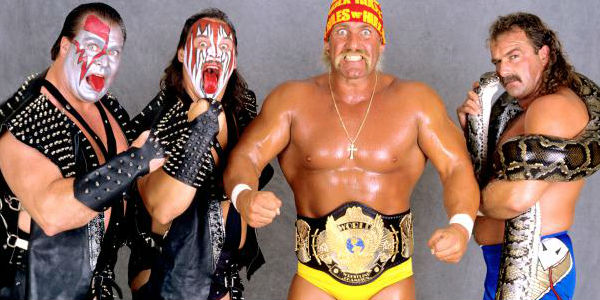 Although it€™s not the same as it once was, Survivor Series still exists as the 2nd longest running annual event in WWE History. It was created in 1987 to extend the rivalry between Hulk Hogan and Andre The Giant from Wrestlemania III. Due to Andre€™s eroding skills, and health, teams of 5 were created around the two legends to do battle in an elimination style format. Over the years we€™ve seen numerous teams stacked with Hall of Famers, as well as teams filled with 4 versions of Doink. With a traditional Survivor Series Match between John Cena€™s team and The Authority set to headline the November classic later this month, it€™s the perfect time to ask who were the best teams to ever grace the event? And will either Cena€™s team or The Authority€™s team able to grab a spot on this in the future? Furthermore, when looking at the following teams, the same formula kept popping up. A few current or future Hall Of Famers, mixed with someone who was very good at the time, a talent who was formerly great, or a young star being showcased. Consequently, each passing year gives the current talent an opportunity to break into the all time ranks. However, the following 10 have secured their position through resume, in ring talent, and the all important, €œit factor.€ Lets get to it!