10 Big Questions From WWE Elimination Chamber
Is Stardust set for a big push?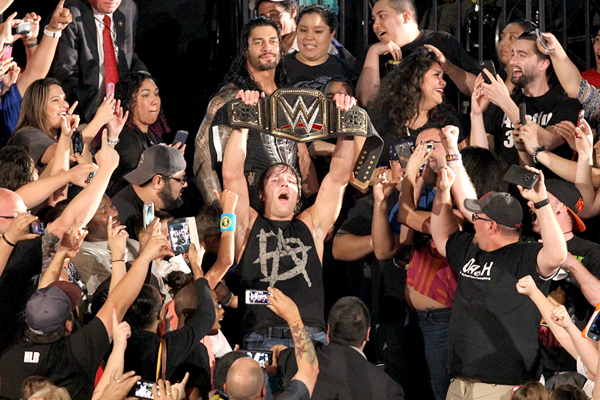 The WWE Elimination Chamber event took place on WWE Network after only two weeks of build and ended up being one of WWE's better PPV-like shows of the year. That's because Kevin Owen beat John Cena clean in a fantastic match while Dean Ambrose had a terrific battle with Seth Rollins for the WWE Title that ended in chaotic fashion. When the top matches deliver, usually the show is above average and this one was no different. Like with any major show, there are questions that immediately come to mind because there's always a "what's next?" feel to everything in WWE. We know about how there's no offseason like there is in pro sports or in a television show. That's what makes WWE so unique because there is always something else coming up. When WWE does a show like this on such a short build, you know they had to go with an ending that got people talking and that's what they accomplished by having Ambrose beat Rollins by disqualifications. Some fans are probably legitimately upset about it because they wanted Ambrose to win and probably thought he did win. Instead, Rollins is still the champion even though Ambrose left with the gold. Here are ten major questions that come to mind when thinking about WWE Elimination Chamber and where they might go from here.
John Canton
John wrote at WhatCulture from December 2013 to December 2015. It was fun, but it's over for now. Follow him on Twitter @johnreport. You can also send an email to mrjohncanton@gmail.com with any questions or comments as well.
See more from John