10 Big Questions From WWE SmackDown (July 23)
Is Cesaro WWE's new show stealer?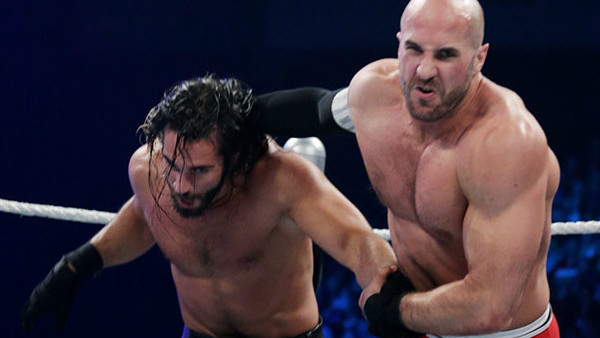 Last night's SmackDown came to us from Lincoln, Nebraska. The show opened with Sheamus vs Dean Ambrose, with Mr. Money In The Bank continuing to work the leg that The Lunatic Fringe injured the same night the Celtic Warrior claimed the briefcase. Pretty sure he's recovered by now, fella.
This, and Sheamus's bellowing mid-match to ask the crowd "Are you not entertained?" served as a reminder of the dull misery that's in store for the WWE Universe once he cashes in.
The continued lack of any authority figure and any top superstars besides WWE Champion Seth Rollins (who himself is still not viewed by WWE as being on the same level as the likes of John Cena and Randy Orton), has left SmackDown feeling like even more of a B-show than ever. And, with all the highlights segments, it's easy to forget that it's not an episode of Superstars.
Nevertheless, WWE did give us a superhero and a supervillain, in Neville and Stardust respectively. No sign of Brock Lesnar, of course, who was apparently arrested on Monday Night RAW for turning up to work. But with Kevin Owens and Cesaro on the show, the blue brand can leave the build for the SummerSlam main event for RAW, right?
That's if The Beast gets out of the slammer in time, naturally - but for now, here are the 10 Big Questions from SmackDown.
10. Where Was Roman Reigns?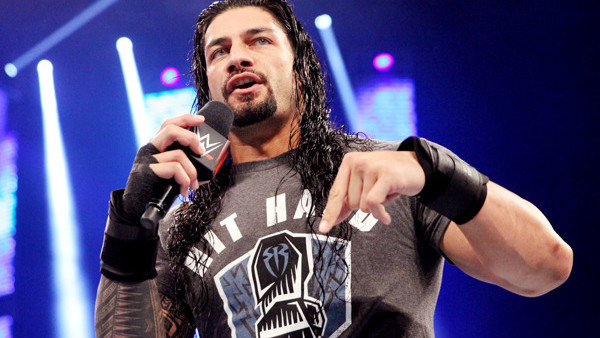 After Dean Ambrose's timely intervention on Monday Night RAW saved Roman Reigns from a beatdown at the hands of the newly reformed Wyatt Family (sans the crocked Erick Rowan), The Lunatic Fringe could be forgiven for wondering just why his best buddy didn't return the favour when Wyatt and Harper made their presence felt during his match with Sheamus.
Granted, there was no actual physical interference on the part of WWE's murderous hillbillies - the mere distraction being enough to allow Mr. Money In The Bank to nail Ambrose with a couple of Brogue Kicks - but their presence on SmackDown was hardly surprising. Surely, after everything that has gone down between himself and The New Face Of Fear, Roman Reigns should have known that his pal needed him to watch his back?