10 Biggest "What If" Moments In WWE SummerSlam History
Change the course of Her-story...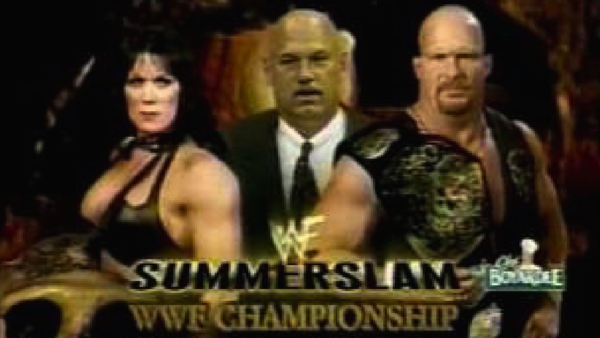 There aren't too many sacred cows that WWE are still yet to slaughter, but their self-titled 'Biggest Party of the Summer' remains alive and well. Once-cherished concepts like Babyface Selling, Opening Promos, and Just Literally Having A Tag Division have all been ground up into corporate-branded mince, dangerously undercooked, then served cold at live events, but just the mention of SummerSlam is still something to be salivated over.
Basically, in an age of WWE shows being quite bad, SummerSlam is still quite good. This is a p o s i t i v e article.
But still, for all its rich lineage of doing things right, it does still have some serious questions hanging over it. WrestleMania is all about ending feuds and, while its sister show often does the same, those that run the entire year often pass through it with a major narrative twist, or use it to actually begin in earnest.
That's not to even mention the numerous acts of god, which often seem drawn to this show like a proverbial moth to an inflamed muscle injury. From moments that would have altered careers to those that would have changed the entire company, let's get our magical What If lamp out and give it an uncomfortably thorough polish.
10. What If We'd Actually Got The 'Summer Of Punk'? - 2011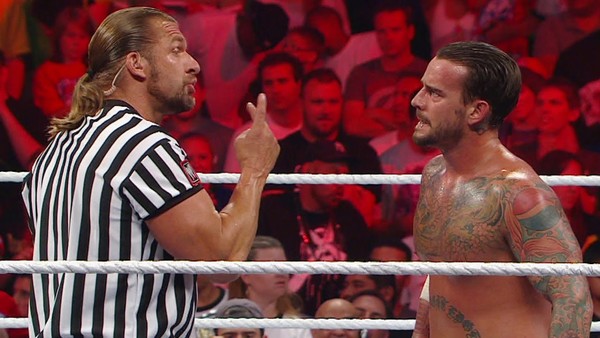 In July 2011, CM Punk won his first WWE Championship in the midst of a programme that felt like it was going to change the company forever. After blurring the lines with his corporate-shredding Pipebomb promo, a restless crowd that was sick to death of Cena's invincibility and the office that imposed saw their wildest dreams come true in Chicago. The company, they thought, had finally listened.
After returning to Raw following a whopping... [checks notes]... one week away, he was put into a winner-takes-all match with John Cena for the now disrupted belt with Triple H suddenly inserted as the guest referee. Despite winning the match - albeit in a way that protected Cena - he was attacked by Kevin Nash of all people, dropped the championship to a cashing-in Del Rio, which all somehow led to a Night of Champions Match with Triple H. Which he lost.
By October's Hell In A Cell he was in a triple threat match with Cena and Del Rio, which he also lost, and November saw him tagging with Triple H to face Miz and R-Truth which, and you're not going to believe this, he lost. By the time he finally regained the title later that year the magic had well and truly faded and, over the next year, John Laurinaitis would wrestle as many PPV main-events as Punk did.
It's oversimplifying this drastically, but if they'd just allowed Punk to return as champion at the height of his popularity, the critical and commercial windfall of those ensuing title defences would have led to Vince genuinely seeing his worth. Sadly, with Cena vs. The Rock already booked in for 'Mania, this still wouldn't have allowed Punk to main-event and, thus, his biggest grievance with the company would have still stood.