10 Biggest Holy Sh*t Moments From NXT TakeOver: Stand & Deliver Night 1
Walter destroys WWE announce desks and Tommaso Ciampa goes classic at NXT TakeOver.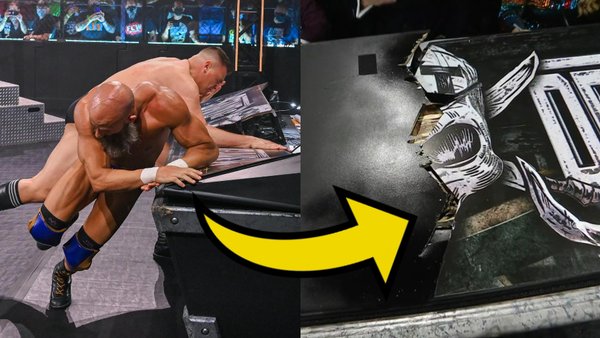 TakeOvers have a formula that just can't fail.
Does NXT feel as red hot as it did a few years ago? No. Is the move to Tuesdays going to change that? Probably not. However, those gripes were put to one side for the first night of a two-part Stand & Deliver special that (rather fittingly) delivered big time - there just wasn't a bad match on the card.
WWE changed titles, set the scene for two new faces on the women's division, established Johnny Gargano's North American challenger for night two and did it all with ease. Honestly, it's hard to argue with wrestling this high quality, especially when each bout had something unique to say or offer.
There were loads of jaw-dropping moments too. The set alone was gorgeous, and it conjured up images of classic pay-per-view from the 'Attitude' era. Add to that Walter destroying announce desks with his hands, or Io Shirai living up to her 'Genius Of The Sky' nickname, and you had one hell of a show.
Here are all the moments that made fans say "holy sh*t" from opening night...
10. That Smoking Skull Set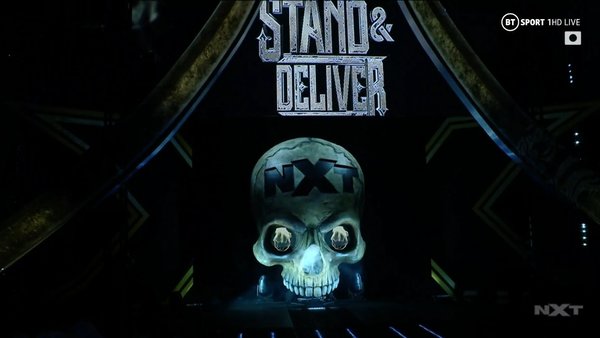 Holy sh*t.
See? This has started already. The set design was spectacular for TakeOver: Stand & Deliver; that 'smoking skull' style looked amazing when WWE dropped the curtain to reveal it, and it instantly drummed up classic images of Survivor Series 1998. That's not a bad thing.
Bonus points go to Pete Dunne for standing right on his mark in between the skull's eyeballs. He was one of the only ones who got that shot all night. Being honest though, the set piece just looked incredible regardless of where it was in the background. The way WWE flashed wrestler logos onto the eyes was also appreciated.
This sort of thing makes one yearn for individual pay-per-view stages of old to make a major comeback. WrestleMania will have one, of course, but WWE's generic backdrops for most supershows don't really cut it, at least compared to this dazzling design.