10 Biggest MMA Prospects Pushed Too Soon
Why you should always be careful when trying to make the next big MMA superstar.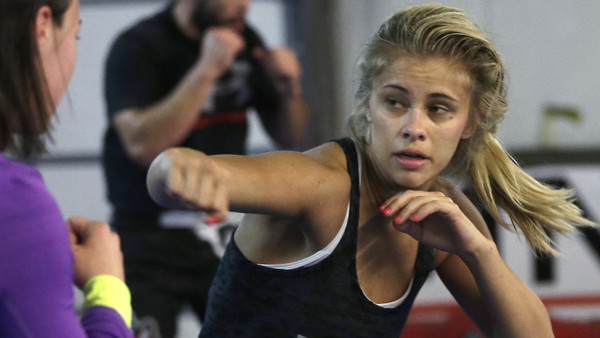 With the careers of MMA fighters being so short, companies such as the UFC, Bellator and ONE Championship are always on the lookout for the sport's next superstars, but the need to find the next Conor McGregor or Ronda Rousey often leads to young fighters being given opponents well above their talent level.
All the fighters featured on this list share the same traits. They were all highly regarded young fighters who entered their promotions with fanfare, and further built their hype with strong showings against lower competition, only to be given a high profile match against a established veteran who takes little time to expose their flaws, handing them an emphatic loss in the process.
Being pushed too soon isn't a death sentence for a fighter's career. In fact, one fighter on this list would become one of the sport's all-time greats. More often than not, the positive stories are outweighed by the negatives, with the impact of some losses being so severe it ended up permanently damaging a career.
Matchmaking exists in MMA for a reason. You're about to find out why.
10. Yair Rodriguez
Yair Rodriguez has taken great steps to repair his reputation, after terrible match-making and behind-the-scenes issues almost left his career in jeopardy.
By the middle of 2017, Rodriguez was held in high regard by many in the industry. The young Mexican had won the Latin American season of The Ultimate Fighter and won plaudits for his aggressive style and highlight reel knockouts, but with a washed-out BJ Penn marking his biggest win, questions remained over his depth of talent.
At UFC 211, Rodriguez was paired with former champion Frankie Edgar in a number one contender match. Edgar used his superior wrestling to take Rodriguez down at will, hammering the Mexican with heavy ground-and-pound and forcing doctors to stop the match at the end of the second round.
The fight nearly spelled the end of Rodriguez's UFC tenure; his refusal to take a match with Zabit Magomedsharipov led to him being cut by the promotion, only for the company to reverse their decision three weeks later.
Rodriguez returned to the company's good graces after a spectacular win over Chan Sung Jung at Fight Night: Denver, with hopes his road to the title is a bit slower then first time round.