10 Biggest Wrestling Hometown Pops EVER
When hometown heroes get their due.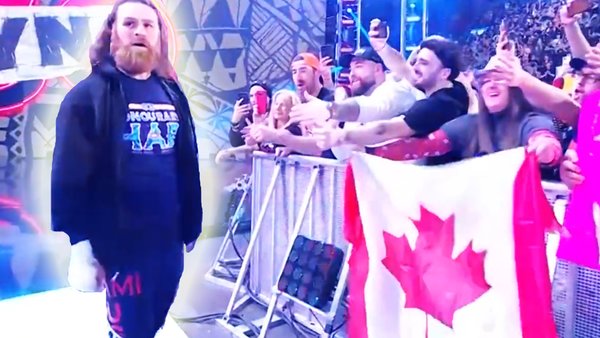 The pop is one of the most important things in wrestling. For bookers and writers, it can show them that their work is being appreciated or perhaps otherwise the way to course correct. For performers, it is the adulation that they strive for. For fans, it's a natural response when you invest in something and it shows your love and appreciation of a story or a star.
Most wrestling promotions will book stars on a card if it's their home show; coming through your home city is sure to get you louder than average responses. Human beings are socially conditioned to be at least a little territorial. Even if one doesn't describe themselves as patriotic, it's always nice to see someone from the towns and streets that you have also walked living out their dream on the big stage.
Naturally, the chances of a star getting an even better crowd reaction is a matter of timing. Pairing a key storyline moment with the perfect location creates atmospheres that transcend most others, making it so easy to disconnect from your inner critic and just enjoy something.
This list will look at some of the times audiences have lost their minds the loudest for their hometown heroes.
10. Trish Stratus In Toronto - Unforgiven 2006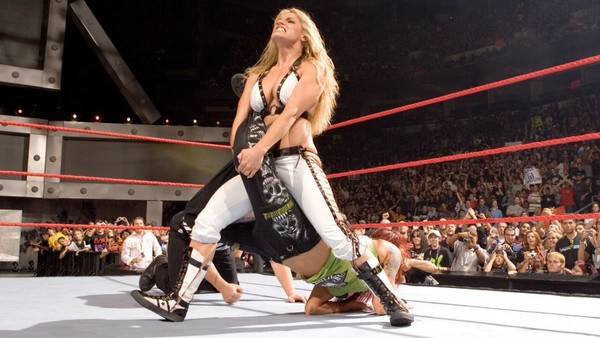 You don't get a memorable pop without a strong emotion behind it; the reaction of a live crowd is the greatest demonstration of emotional investment in this soap opera with superkicks and spandex.
Trish Stratus is quite rightfully lauded as one of the most important women in sports entertainment history and, as such, she had a connection with the WWE audience. Amongst the underwhelming at best and downright humiliating at worst booking of the female stars, Stratus shined in the time she was given bell-to-bell and with a microphone.
In August 2006, long-time rival Lita kayfabe leaked Stratus' intentions to retire, which Stratus confirmed. The time was right for Trish, as the next month the WWE were heading to Canada for the Unforgiven pay-per-view. There, Trish and Lita had their final showdown for the women's championship.
Whilst they only had 11 minutes with which to work, the Toronto crowd was invested throughout. Ebbing and flowing, the bout ends with Trish cinching a sharpshooter, prompting certainly the loudest cheer during a women's match to that point. Stratus left Toronto, and the WWE for the time being, claiming the prize for the seventh time.
Fans were truly Stratusified.