10 Biggest WWE Royal Rumble Falls From Grace
WWE Royal Rumble - From Great To Not-So-Great!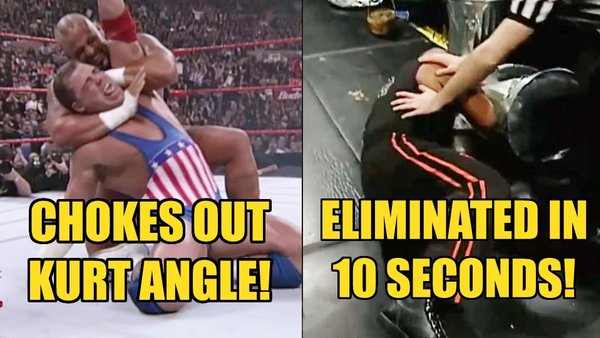 To many wrestling fans, WWE's annual Royal Rumble PPV is the highlight of the wrestling calendar.
Across its 30+-year lifespan, the Rumble has offered up so many brilliant moments. The Royal Rumble match itself poses so many possibilities where it pertains to surprise returns or shocking debuts, but the PPV as a whole has also delivered so many non-Rumble matches that have long remained in the memory.
While WWE may market WrestleMania as its biggest show of the year, many a fan would happily shun the company's Showcase of the Immortals in favour of the Royal Rumble. WrestleMania may have the glitz and spectacle, SummerSlam may have the sizzle and sun, yet the Rumble forever delivers on a whole host of fronts.
For some wrestlers, though, the Royal Rumble PPV has proven to be both great and not-so-great, for they've had a Royal Rumble outing of legendary status followed up by a Rumble offering that was completely and utterly horrendous for one of many reasons.
Here, then, it's take to take a look at those stars who went from a huge Royal Rumble high to a major Royal Rumble low in just 12 months.
10. The Returning Legend Becomes A Disposable Body - Bob Backlund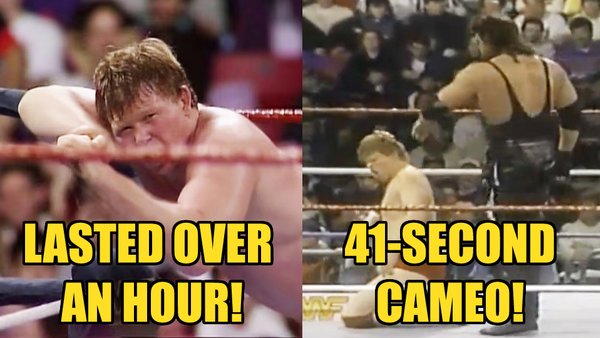 With two reigns as WWE Champion under his belt - including one that lasted an impressive 1,470 days before coming to an end at the hands of the Iron Sheik - Bob Backlund made his WWE exit in 1984.
Backlund made a quiet return to the company in late 1992, and he surprisingly became the iron man of the 1993 Royal Rumble that. Not just was Bob somewhat of a surprise entrant in that contest, more surprising was how the veteran lasted over an hour after entering the match at #2 - being the second-to-last person to be eliminated from the contest, as Yokozuna went onto emerge victorious.
Skip ahead a year, and this favourite of yesteryear had a vastly different Royal Rumble outing. As part of Diesel's decimation of the '94 Rumble match, Backlund was eliminated after just 41 brief seconds.
As the insta-smiling, baby-kissing, granny-hugging Bob Backlund character had spent the past 12 months struggling to fully connect with the '90s WWE audience, 1994 wasn't a total bust for the amateur standout - for a character change rewarded Backlund with one final, extremely brief WWE Championship that served as the perfect way to move the title from Bret Hart to Diesel.