10 Bizarre Superhero Porn Parodies You Won't Believe Exist
Childhood memories, prepare for a beating.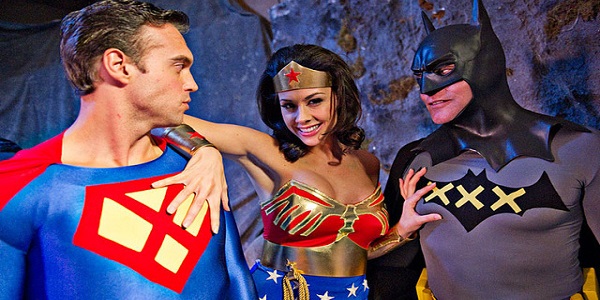 Superheroes are our modern-day myths. Where the Greeks and Romans would have gods, monsters and a few heroic (or tragic) humans thrown into the mix, we have men and women with extraordinary powers granted them by their own ingenuity, blind luck or, again, gods. They're the most popular entertainments of the day, telling larger-than-life stories that we can not only look up to, but (at least with the good ones) relate to as well. We watch superheroes religiously, we write fan-fiction about them and some of us even dress like them on weekends. Yes, superheroes are as much a part of the public consciousness as fast food or beauty products. But - this being the modern age and all - everything that's popular has to have at least ten porn parodies, and boy, are superhero movies popular. You've seen (and possibly wretched at) the kinds of insane porn parodies that exist in the world already, but the ones featuring masked vigilantes make E-Three: The Extra Testicle look like, well, E.T.: The Extra-Terrestrial. Childhood memories, prepare for a beating. You're about to witness crime-fighters and bastions of truth and justice getting down and dirty with each other for no other reason than the fact that they're wearing skin-tight costumes. And the Joker may have sprayed some sex-gas in their faces. Either way, here are ten quite frankly ridiculous pornos based on beloved (and some not-so-beloved) comics characters. Ready yourself for puns.