10 Controversial Wrestling Matches You'll Never See Again
9. D-Von Dudley & Mass Transit Vs The Gangstas (ECW, November 23rd, 1996)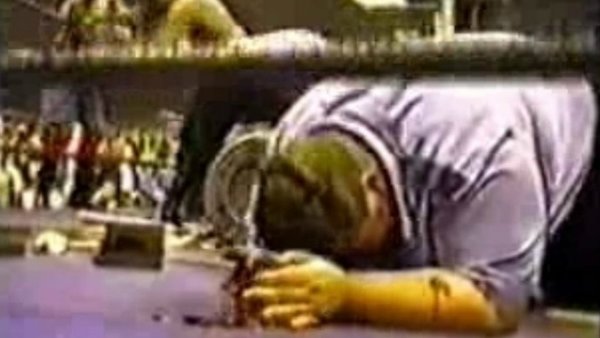 Not on the WWE Network/Peacock thanks to it taking place for fancams rather than ECW's television ones, the infamous "Mass Transit Incident" finds all of pro wrestling's ills converging around one ugly scene that had devastating short and longterm ramifications.
The long story short - and it's been well told at this point - is of an underage and mostly untrained Erich Kulas talking a good game, ECW being in need of a jobber for a Gangstas match, and New Jack allowing everything to spiral out of control from the delicate position it was already in.
Oh, and the blood literally shooting out of Kulas' head like a fountain.
Kulas had told boss Paul Heyman he was 21 and trained by Killer Kowalski when neither were true, and asked Jack to blade him when the controversial figure was far too happy to oblige. Going deep with a surgical scalpel, the cut resulted in the horrifying bloodshed and ECW's pay-per-view plans temporarily going up in smoke. The Kulas family were tied up in legal battles over it for years, further damaging what was ultimately a tragically short life - Erich passed away in 2022 at just 22 due to gastric bypass surgery complications.