10 Crazy Wrestling Partnerships That Shouldn't Have Worked (But Did)
Finding chemistry in the unlikeliest of places.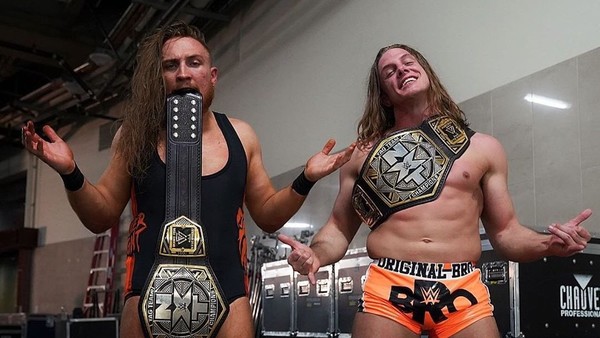 Chemistry is the ultimate x-factor in professional wrestling.
It can't be faked, nor can it be taught in a first-class Performance Center or ingrained into two or more wrestlers through drills and other exercises. Groups and pairings either have it or they don't and even then, putting a bunch of talented people in the same place at the same time often isn't enough. See AJ Styles and Kevin Owens, Braun Strowman and Brock Lesnar, The Undertaker and Steve Austin, and Ric Flair and Baby Doll as examples: good pairings on-paper, but hampered by a lack of chemistry.
The je ne sais quoi often comes from the unlikeliest of combinations. Sometimes, a pairing that makes little sense on paper comes through and absolutely kills it on television, with seemingly disparate characters and personalities thriving because of the differences that supposedly made their relationship unworkable. This list is a celebration of some of the more notable cases of this.
Many of these combinations are a variation on the textbook straight man/comic double act, though much of the magic comes from the individual characters rather than the framework. Let's start with a recent example...
10. The Broserweights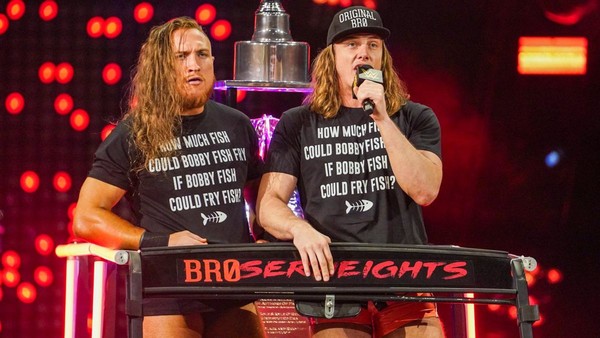 The thrown-together Matt Riddle/Pete Dunne combination looked like a typo when it first appeared on the 2020 Dusty Rhodes Tag Team Classic bracket. They were the biggest individual names on the marquee but an odd fit, even in what looked like an underwhelming tournament lineup, with their disparate characters seemingly making them a match made in hell.
It quickly became apparent that the Dusty Classic had crafted something awesome. Whether The Broserweights were a happy accident or a more calculated pairing, they have surged inside the ropes and out, with Dunne's stoic, grumpy personality making him the perfect straight guy for Riddle's stoner-adjacent cool. The series of vignettes featuring them travelling to TakeOver: Portland was magic, though, really, the duo were on fire from Riddle's first interview, and quickly rode that way to an NXT Tag Team Championship reign that's set to revive the ailing division.
Fans were quick to assume that the duo were only ever put together to split and feud, and understandably so. Instead, The Broserweights are thriving and they're all the better for it. A long, fun run at the top of NXT's tag team pile beckons.