10 Early Signs WWE WrestleMania 37 Is Going To Be AWESOME
WrestleMania 37 is coming, and it might just be the Show of Shows we all need.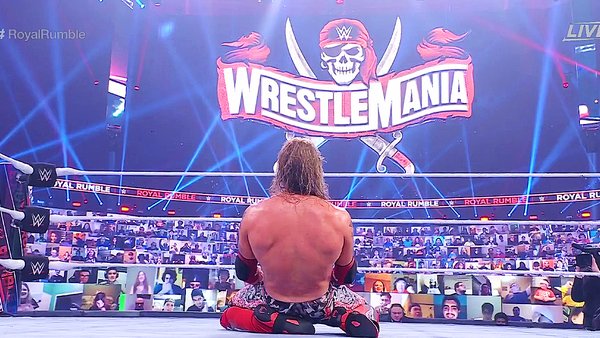 In Fairness, there are plenty of reasons to feel worried about WrestleMania 37. The most obvious of these is the ongoing pandemic, which could yet rob The Show of Shows of its live audience, and the second is WWE's propensity to make unpopular booking decisions at critical times.
Not to be a downer, but 10-10 April is a long way away. Anything can happen between now and then.
That said, it is still possible to make some grounded predictions for certain things, and not just the bad stuff. Overall, if current trajectories remain as they are, it's going to be a solid two-nighter.
The talent roster is shifting gears and putting some great new faces in the spotlight, some gripping feuds are underway, and we are on course (all being well) towards a long-awaited change of scenery. As this event is slowly taking shape, there isn't a great deal to yawn at.
Given that WWE pulled a decent show out of the bag last year, when all the odds were stacked against them, imagine what they can do this year! Let's throw the biggest event on the wrestling calendar a bone, and look at the good stuff we can expect...
10. The Benefit Of Hindsight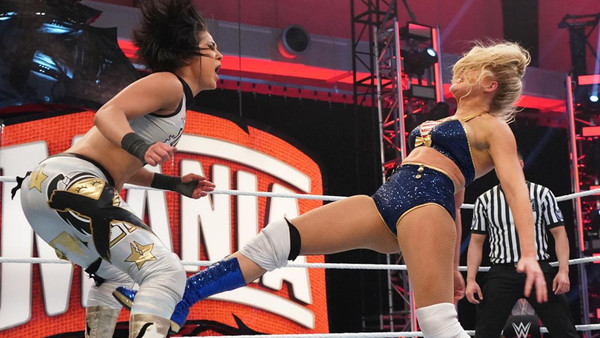 In 2020, a global pandemic took what was supposed to be a Florida-based live event attended by tens of thousands and morphed it into a batch of pre-taped recordings in an empty studio.
WrestleMania 36, all things considered, was a great show. Strange, but great.
2021's Mania seeks to finish what it started by holding the event at the Raymond James Stadium in Tampa, Florida, for real this time. This still has massive potential to go wrong, and the wiser among us have learned to approach any long-term plan with a level of trepidation, but the Super Bowl at least showed that this can be workable.
Even if, heaven forbid, the pandemic was to botch the event for the second time running, WWE have their trusted ThunderDome to fall back on. They have a year's worth of experience advising them what conventions work and which ones don't. There won't be a last-minute panic to drum up a contingency plan. There will be a simple, not ideal, but comparatively adequate plan B: Go back to the 'Dome, thus giving all concerned more time to focus on the show and other important things.