10 Early Winners For WWE Royal Rumble 2024
We may be gearing up for SummerSlam but it's never too early to start speaking Rumble.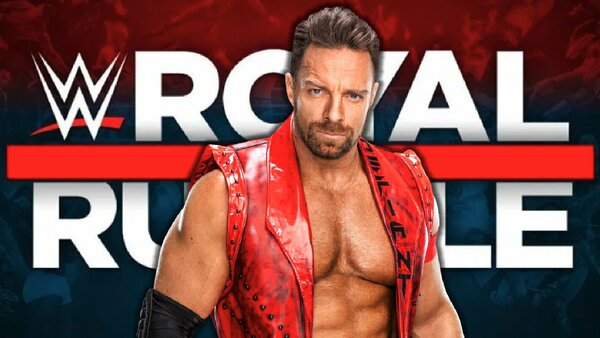 We are just six months away from the annual January spectacular that is the WWE Royal Rumble, and fans are already starting to flex their creative pens and fantasy book their way to the 40th anniversary of WrestleMania in Philadelphia.
The Rumble is most fan's favourite event of the year. Packed with unexpected returns, shock storyline twists and star-making moments, the Royal Rumble is an exciting, drama-filled, edge of your seat-watching extravaganza that gets people talking all year round.
Despite not yet being officially announced, the annual event is rumoured to take place in Tropicana Field in St. Petersburg, Florida. That may sound familiar: it was the second home of the WWE ThunderDome during the pandemic era but, instead of LED screens, the stadium will be filled to near its 42,735 capacity in just half a years time.
However, six months is a long time by any metric but can often feel like years in wrestling so calling potential winners for the two Royal Rumble matches can be a challenge especially when SummerSlam and Survivor Series, two of the "Big Four" PLEs, are still on the horizon but it's never too early to start sharpening the creative pen. It may be SummerSlam week, but there's WrestleMania tickets to be punched and Rumbles to be won.
10. Raquel Rodriguez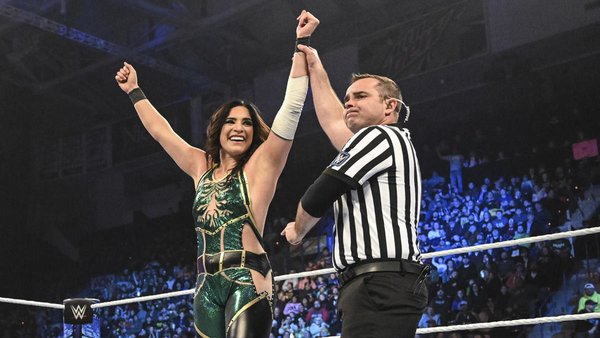 Assuming Rhea Ripley holds on to her Women's World Championship until WrestleMania 40, there's no one better primed to dethrone her than Raquel Rodriguez. All she needs is the rocket strapped to her very muscular back she likes to show everyone.
Currently, it is hard to really get behind Raquel - and that is not to her discredit, but rather the bookers for giving her a gimmick that is limited to smiles and back poses. However, everybody knows if WWE really focus their creative on Rodriguez, then they have a ready-made star for the next 10 years.
The story is already being built with Ripley injuring Raquel's tag partner Liv Morgan on Raw a few weeks ago. These events will likely lead to a match between the real-life best friends at Payback. Rhea will be heavy favourite for that bout but that can easily serve as the first chapter in a rivalry that can run all the way to April.
In the meantime, Raquel needs to build herself back up after that loss by having month-long feuds with midcard talent such as Nikki Cross, Emma and Natalya all before winning the big one in the new year. From there, she can start her true ascent and get the rub of ending a then year-long reign in Philadelphia.