10 Early WWE Survivor Series 2017 Card Predictions
Looking ahead to the last 'big four' PPV of the year.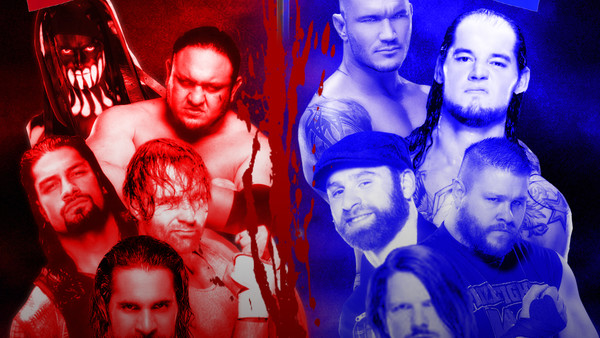 With SummerSlam officially in the books, Survivor Series is WWE's next 'big four' pay-per-view, and the last of the year. One of the company's signature events, it takes place in Houston, Texas on 19 November, and will be preceded by an NXT TakeOver show the night before, as has become customary for WWE's biggest PPVs.
There's a lot of ground to cover before then, including two Raw-branded pay-per-views (No Mercy & TLC), and one from SmackDown (Hell In A Cell). In addition, rumours of a second Superstar Shake-Up and imminent NXT call-ups could leave the roster looking unrecognisable in a month or two. This makes it impossible to be 100% certain of where WWE will head next.
Regardless, WWE have already showed their hand when it comes to a number of major storylines, and elimination matches are guaranteed. Combine these factors with a handful of recent rumours surrounding the event, and Survivor Series 2017 doesn't look like such a mystery after all, particularly when it comes to the night's biggest matches.
Things can obviously change, but here are our initial projections for the card.
10. Cruiserweight Title: Neville (c) Vs. Mustafa Ali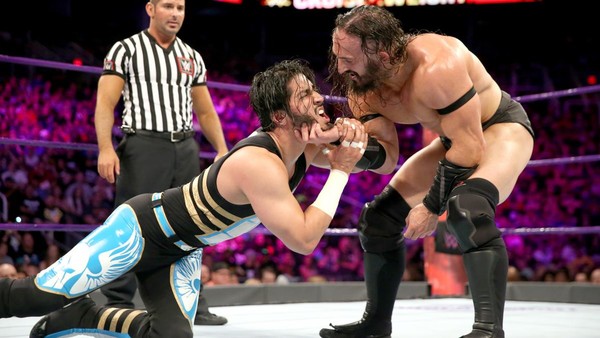 Neville's run as 'King Of The Cruiserweights' has been excellent. His heel turn was a masterstroke, and hasn't just unlocked previously unforeseen levels of charisma within the Geordie, but also made him one of WWE's most compelling performers in 2017. Sure, 205 Live has struggled to build and maintain an audience, but that's no fault of the current champion.
Having successfully regained the Cruiserweight Title at SummerSlam, and defeated Akira Tozawa in a rematch this past Tuesday night, Neville is short of potential opponents. He has already ran through most of the division, and while he definitely deserves another lengthy reign, 205's tiny, over-stretched roster is about to be exposed.
Neville has wrestled Mustafi Ali thrice in 2017, but they haven't embarked upon a lengthy feud like those 'The King' recently had with Tozawa and Austin Aries. He's one of only a handful of cruiserweights WWE can pair Neville with that wouldn't feel totally overdone, and while they could easily throw someone like Gran Metalik at the champ, Ali looks a safer bet. They'd probably have an excellent match, but let's be honest: it'd be hidden on the Kickoff Show.