10 Fascinating WWE 1990 Royal Rumble Facts
"Hold onto your seats! This place is going to explode!"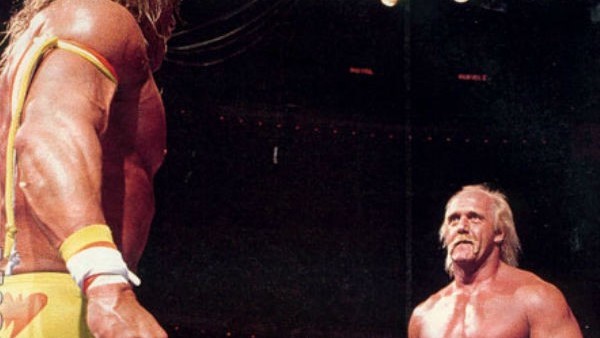 If the 1989 Royal Rumble was a plain cheese pizza, then the 1990 version was an extra-cheese pie with all the toppings you could want. For old school fans, it's one of the premier events of their youth, thanks in large part to one of the hottest crowds you'll ever hear.
Forget NXT and indy crowds that have a million clever chants, and make the show about themselves. The 1990 Royal Rumble in Orlando boasted 18,000 screaming spectators that reacted to virtually everything. Undercard babyface? Deafening cheers. Undercard heel? Boos and hisses usually reserved for top-dog villains. Even the pre-show "no filming or recording the event" announcement probably got rock star-like adulation. In short, it may be the greatest crowd to have ever attended a wrestling show.
Those 18,000 fans were treated a lively show, and one of the best Royal Rumble matches in the event's history. It was in that Rumble match that we were treated to one of the most legendary showdowns in wrestling's annals, the first ever confrontation between World Champion Hulk Hogan and Intercontinental Champion Ultimate Warrior. It was in that moment that everybody knew what the main event of WrestleMania 6 was going to be.
Here are ten facts about the 1990 Royal Rumble you may not have known.
10. It Was Tony Schiavone's Last WWE Pay-Per-View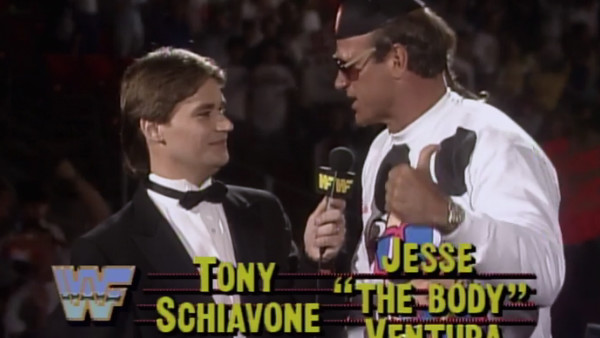 Schiavone in WWE was one of those weird inhabitations, like Randy Savage in TNA in 2004, or Rick Martel in WCW in 1998. Schiavone's measured hyperbole and consummate narration were more at home in a Jim Crockett or Ted Turner production, as opposed to something from the Titan realm.
And yet for one year, from the spring of 1989 until March 1990, Schiavone plied his trade in WWE. During that time, Schiavone called two pay-per-views: SummerSlam 1989, and this here 1990 Rumble, alongside Jesse Ventura (who was dressed as a walking endorsement for Disney products).
According to Bruce Prichard, Vince McMahon didn't care for Schiavone, and felt his accent was "too southern" for WWE's product. That sounds a bit strange, considering that Schiavone doesn't exactly have a thick drawl, but that didn't stop McMahon from (according to Prichard) imploring Schiavone to take speech classes to shave the ruralness from his voice. For Schiavone's part, he claimed in a 2017 shoot interview that he left WWE due to the high cost of living in Connecticut.