10 Fascinating WWE King Of The Ring 1996 Facts
Austin 3:16 enters industry vernacular, with little idea what it would lead to.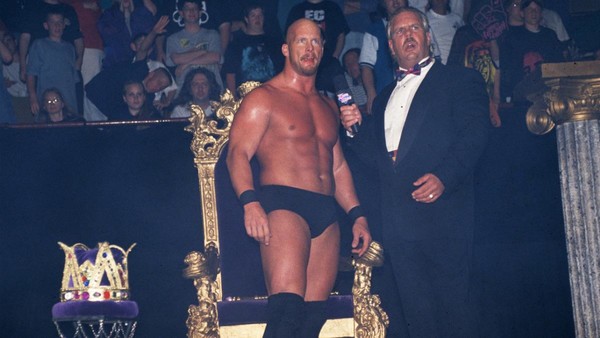 The year 1996 wasn't exactly a banner one for WWE, given how WCW had begun trouncing them in television ratings and general freshness, most thanks given to the New World Order. The nWo was largely fueled by two men that had just left Vince McMahon's employ in the weeks before this event: Scott "Razor Ramon" Hall and Kevin "Diesel" Nash.
Losing two men that had populated the top of their cards for the previous two years was a jarring blow to McMahon and WWE, whether they ended up aiding WCW's rise or not. With this gaping hole in WWE's roster, McMahon had to patch it with a new generation of star. Not "The New Generation", but something more organic, exciting, and potent.
Although the 1996 King of the Ring is only remembered for one man's speech (but what a speech...), it was in fact a pretty good show, in the tier with WrestleMania 12, Beware of Dog, Buried Alive, and Survivor Series as WWE's best shows in that uncertain year.
Most importantly, two newer faces to the WWE fold scored major victories on that night, and would in fact more-than-adequately replace Hall and Nash as WWE standard bearers. One was Mick Foley. And the other....well, you know who.
Here are 10 facts about the 1996 King of the Ring you may not have known.
10. Hunter Hearst Helmsley Was Supposed To Win The Tournament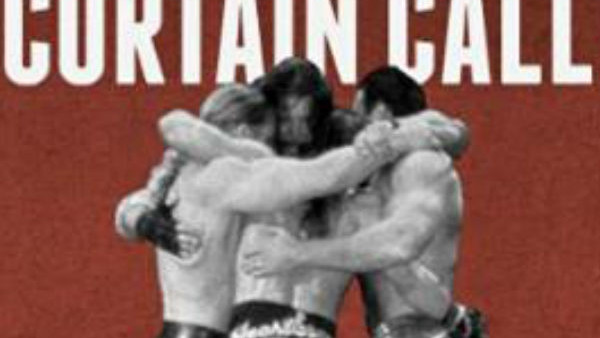 Perhaps the most important non-Austin note (although it would directly benefit him) from the 1996 King of the Ring concerns the original choice in winner. With Hall and Nash out the door, and Sean Waltman soon to join them, the Kliq seemed to be losing its despotic grip. Hardly, as Shawn Michaels reigned as WWE Champion, and fellow spit-brother Helmsley was set to win the June tournament.
Then the Curtain Call happened. You know, where Michaels and Helmsley broke character to join in a public farewell with Hall and Nash at Madison Square Garden that May. WWE's backstage agents and assorted veterans vehemently objected to the kayfabe-killing stunt, and McMahon, needing to soothe tensions, knew that he'd have to punish somebody.
Hall and Nash were no longer under his jurisdiction, and he couldn't derail champion Michaels, so Helmsley was left holding the bag. He not only had the King of the Ring win revoked, but he went on job duty for the next four or five months. Then he won the Intercontinental belt when it was over, because of course he did.