10 Fascinating WWE King Of The Ring 1997 Facts
A middling showcase among chaotic times in a rapidly-changing WWE landscape.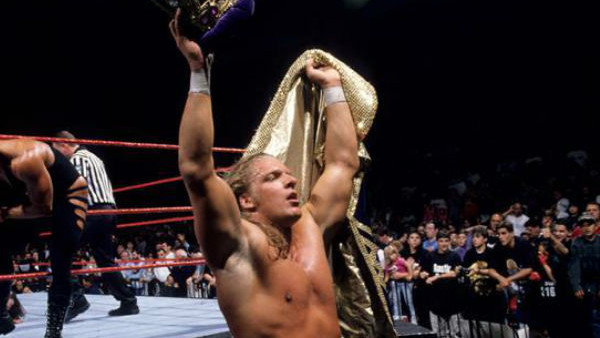 The year 1997 explicitly showcased the best and worst of WWE. The former could be chalked up to the sudden intensity and unpredictability in the weekly Raw is War telecasts, while the latter was evident in the thinness of the roster. Three-hour pay-per-views were hard to cobble together without the likes of Steve Austin, Bret Hart, Shawn Michaels, and a handful of others shouldering the load.
The 1997 King of the Ring pay-per-view revealed the lack of depth among the talent pool. Hart was too hurt to work, and Michaels worked with Austin, leaving a ton of ground to be covered by a transparent roster. The only other decent match on the show was the King of the Ring finals, featuring two young wrestlers that would see greater heights in the coming months and years, but on that June night, they had to work gruelingly just to get the crowd to even care about their match. At the time, both were far from being accepted as mega-stars.
It wasn't quite the "Attitude" Era just yet, but the change in attitude across the board in WWE at least began to pique interest. The uptick in chaos and malevolence would have far-reaching implications on WWE's better tomorrow.
Here are 10 facts about the 1997 King of the Ring you may not have known.
10. Bret Hart Was Supposed To Face Shawn Michaels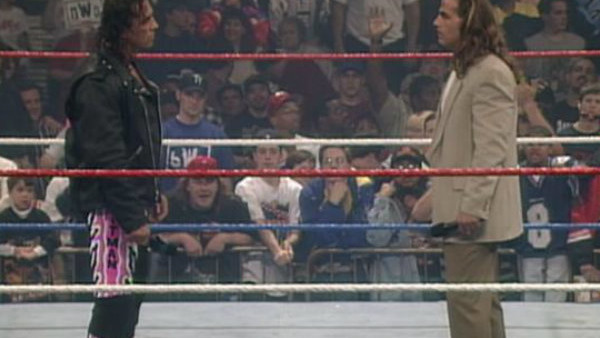 It wasn't the first time that a pay-per-view match between "The Hitman" and HBK had been scrapped, and it certainly wasn't the first one hampered by real-life drama. Hart had underwent major knee surgery in April and was facing the possibility of being sidelined for upwards of six months. Nonetheless, a simple match was planned for Hart and Michaels, his real-life thorn-in-the-side, for King of the Ring.
The plan was for all of Hart's Foundation allies to be handcuffed to the ringposts to prevent interference. If Hart couldn't beat Michaels in under ten minutes, he could never wrestle in America again. Naturally, one of the Harts would still somehow interfere in the nick of time. Thus, it'd be a short match, meant to keep Hart's knee safe.
However, matters turned ugly three weeks before the PPV when an inebriated Michaels made an off-color comment on Raw, insinuating that Hart had been having an affair with Tammy Sytch, aka Sunny. Because Hart was boiling mad and had very real intentions of hurting Shawn, Vince canceled the match, writing Hart out due to his legitimate knee injury.