10 Fascinating WWE Royal Rumble 1988 Facts
A January tradition was born three decades ago.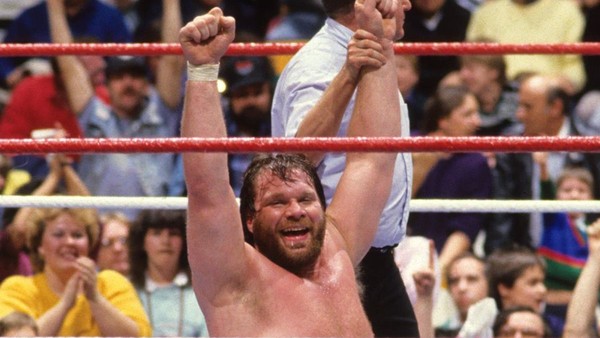 What is now a vital pit stop on the vaunted "Road to WrestleMania" was at one time just a TV special in the vein of Saturday Night's Main Event. On January 24, 1988, WWE held its first televised Royal Rumble event on the USA Network, as opposed to the pay-per-view medium that WrestleMania and Survivor Series were already gracing. A year later, the Rumble would become the fourth column of the pay-per-view structure, but in 1988, it was free to anyone with a cable box.
The event was sold on two major prospects: a twenty-man battle royal with spaced-out entries, and a monumental contract signing. The latter item was the real selling point of the Rumble telecast, as WWE Champion Hulk Hogan and challenger Andre the Giant would be on hand to officially sign for their championship rematch, airing 12 nights after the Rumble. The Rumble match itself was merely window-dressing behind the Hulk/Andre confrontation, but there lay potential for greater use down the line.
Really, the most common fact that ever seems to come out of this show is that Hacksaw Jim Duggan was the winner of the first Rumble match. The event may not have been all that significant aside from being "the original", but that's exactly what makes it a landmark night.
Here are ten facts about the 1988 Royal Rumble you may not have known.
10. It Wasn't Actually WWE's First Rumble Match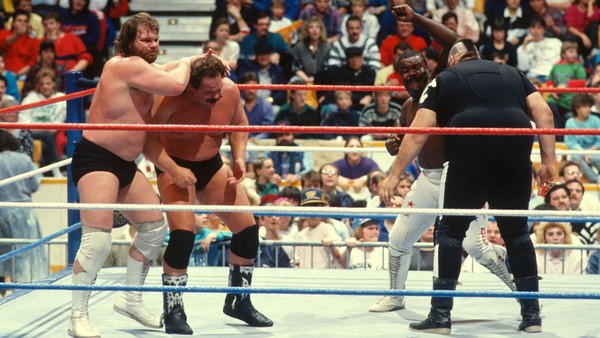 As noted, Duggan is often credited as being the first winner of a Royal Rumble match, but that's technically incorrect. On October 4, 1987, three and a half months before the January 1988 TV special, WWE held a Royal Rumble dry-run in St. Louis, MO. It was at a house show and, yeah, house shows "don't count", but if you're talking the first-ever WWE-branded Royal Rumble match, then this is it.
The "original" Royal Rumble had less than 20 entrants (between 12 and 14, it's not 100 percent clear), and was won by The One Man Gang, who eliminated Junkyard Dog. Other entrants included Don Muraco, Cowboy Bob Orton, Demolition, Davey Boy Smith, and others.
The match was to determine who would face Hulk Hogan in a championship match one month later in the same building. However, WWE made quite a faux pas when they announced during intermission that Hogan would be facing Gang at that card, thus spoiling the forthcoming Rumble finish. When Gang emerged victorious, the crowd disgustedly booed at the amateurish mistake.