10 Fascinating WWE Royal Rumble 2008 Facts
Long-term recovery tried to pin Cena, who kicked out at two.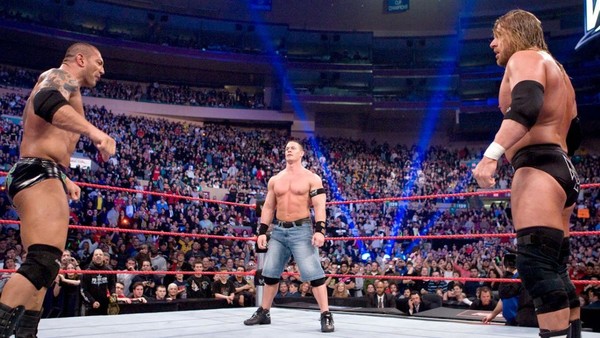 As far as Royal Rumble "surprise entrants" go, the most effective surprise was a wrestler that was already a full-time guy, but one that hadn't been seen in quite some time. Love him or not, seeing the purportedly-sidelined John Cena pop up as the number 30 entry in the 2008 Royal Rumble match was a moment for the ages. Even the cynical Garden fans reacted positively (at first).
WWE just couldn't have a WrestleMania without Cena playing a heavily-promoted role (until the disaster that was WrestleMania 32, anyway). Though Cena was a surprise entrant, it was absolutely no surprise that he would shake off a long-term injury with the deftness that he did.
The 2008 Royal Rumble is on the lower end of Madison Square Garden pay-per-views, not that the show was awful or anything. The pieces just didn't click into place for a truly memorable card, outside of Cena's stunner of a comeback. Ric Flair's potential "retirement" match went on in the opener, with little drama. Heels won the three middle matches, including WWE Champion Randy Orton downing Jeff Hardy, at a point where fan adulation towards Hardy had never been higher.
But sometimes, all a show needs is an explosive ending. Even if the 2008 Rumble was middle-of-the-road up until then, the punctuation was emphatic.
Here are ten facts about the 2008 Royal Rumble you may not have known.
10. It Was The First WWE PPV To Be Broadcast In HD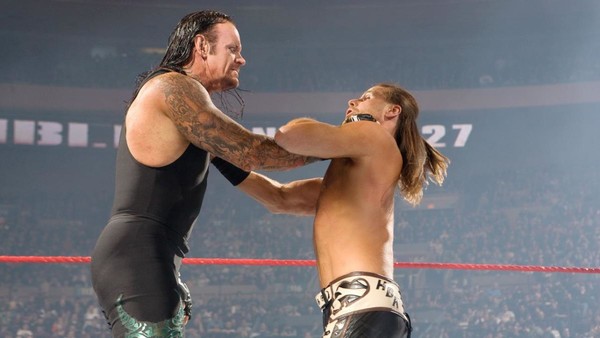 High-definition television was becoming the norm, and WWE climbed aboard that passing train a full decade ago. The Raw and SmackDown shows that aired the previous week had broadcasted with HD technology for the first time, and the 2008 Rumble would be the first WWE pay-per-view to receive that treatment.
Curt Hawkins would later note in an interview that there were people in the locker room who were a bit concerned over what cosmetic or working changes they would have to make in light of the new technology. There was even an issue with Mr. Kennedy's spray tan rubbing off that was magnified by the higher-resolution cameras.
Wrestlers were even told they couldn't verbally call their spots in the ring, even though it seems like overt spot-calling could be seen, even with inferior technology.