10 Fascinating WWE Royal Rumble 2009 Facts
Randy Orton's Rumble win kicks off a year of sweeping changes within WWE.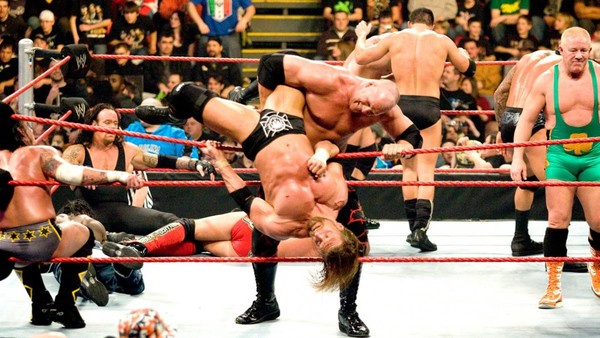 From the revitalization of Monday Night Raw in the spring of 2004, through the implementation of PG guidelines in the summer of 2008, WWE maintained a mostly-enjoyable, episodically-fun run of post-Attitude programming. The audience and perception of WWE may not have been as high as the days of Austin and Rock, but the company still held their own in front of millions of loyal viewers each week.
The year 2009 would undo much of that remaining mojo, through reverence toward insipid guest hosts, continued adherence to family-friendly parameters, and a stale main event scene. In the first six months of 2009, the WWE and World Heavyweight belts changed hands a combined 11 times, including one vacancy. More than ever, WWE programming was becoming not only harder to get into, but harder to follow as well.
The 2009 Royal Rumble was one of the last stands of that fading old guard. Edge and Jeff Hardy's WWE title match was an Attitude Era-style war, and the Rumble match would feature the two-man call of Jim Ross and Jerry Lawler. The presence of Triple H, Big Show, Kane, and The Undertaker in the Rumble added to that classic flavor. As fun as the show was, it all felt like a death grip on the days of old, even as the palpable changes were being felt underfoot.
Here are ten facts about the 2009 Royal Rumble you may not have known.
10. Mickey Rourke Jumped The Gun On His WrestleMania Involvement That Night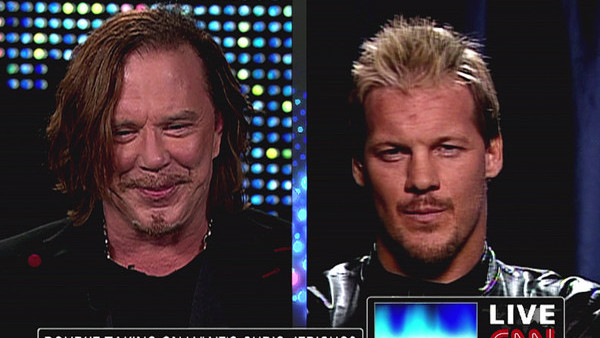 While the Royal Rumble was waged in "The Motor City" of Detroit, actor Mickey Rourke was drawing a line in the sand 2300 miles away in Los Angeles. The star of The Wrestler was attending the Screen Actors Guild Awards that night, and threw out a seemingly-random challenge to Chris Jericho, telling him he was "coming after (his) ass," at WrestleMania 25.
This was news to Jericho, who had zero idea why Randy "The Ram" Robinson would be calling him out, as he'd never once spoken to him, or (publicly) about him. Vince McMahon soon informed Jericho that WWE had set up a deal to have Rourke, in the midst of his startling career revival, take on Jericho at WrestleMania (which sadly didn't come to pass).
As Jericho remembers it, he had just returned backstage after his elimination from the Rumble match when he was told of Rourke's seemingly-random fightin' words. The movie star was supposed to hold off until after the Oscars before beginning the angle, hence Jericho's confusion at the unprovoked animosity.