10 Fascinating WWE Royal Rumble 2012 Facts
Anyone can enter. That's the problem.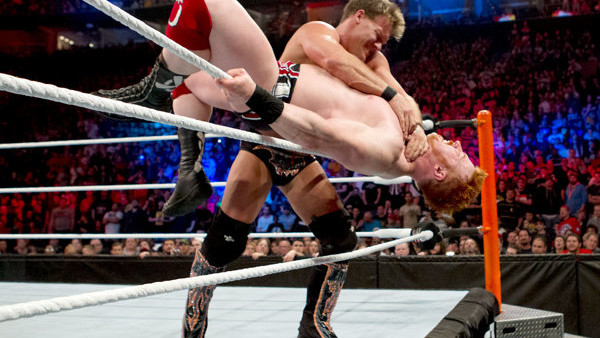 All good things in life have their saturation point - when sheer excess of erstwhile-great elements take away something's zest and appeal. The Royal Rumble in 2012 is a classic example of how too much of what's supposedly a "good thing" can drown out flavor.
After bloating the titular spectacle to 40 participants in 2011, WWE downsized the Rumble back to its standard 30 for the following year, and even that may have been too much. For the 2012 match, WWE undertook a subtle promotional campaign that kinda undermined the grandeur of the 30-man conquest.
For weeks leading into the Rumble, Michael Cole and his fellow announcers would bray with extra emphasis that "anyone was eligible" to enter the Rumble match. While it was true that previous incarnations would boast special guest entrants, the ofteness with which Cole and others hit that tagline was potentially cause for concern.
What we got was a Rumble match with 30 entrants - 20 standard, everyday performers, two men who failed to win World title matches earlier in the night, and eight guest entrants. With John Cena, CM Punk, and Daniel Bryan having wrestled earlier on, it made the 2012 Rumble perhaps the least-star-studded one of its ilk since the mid-nineties.
Here are ten facts about the 2012 Royal Rumble you may not have known.
10. It Featured The First Cage Match In Royal Rumble History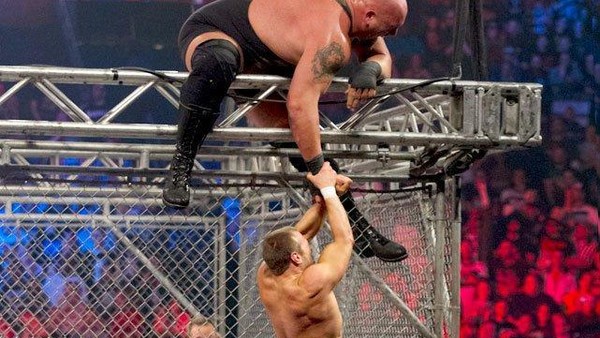 The 2012 Royal Rumble was definitely notable for one thing, that being that it was the first WWE pay-per-view in which former ROH Champions both defended World Championships. WWE Champion CM Punk was matched up with Dolph Ziggler, while World Heavyweight Champion Daniel Bryan would be matched up in a triple threat cage match with Big Show and Mark Henry.
It took until the 25th Royal Rumble for the cornerstone pay-per-view to have its first steel cage match. The Rumble had previously boasted casket matches, ladder matches, street fights, last man standing matches, and I Quit matches. Yet it took until 2012 for the steel cage to make its Rumble debut.
It was also the last of the Big Four events to finally hold a cage match. WrestleMania was first in 1986, followed by SummerSlam in 1990, and Survivor Series in 2001.