10 Fascinating WWE SummerSlam 1992 Facts
80,000 strong filled Wembley Stadium to watch their countryman reach his pinnacle.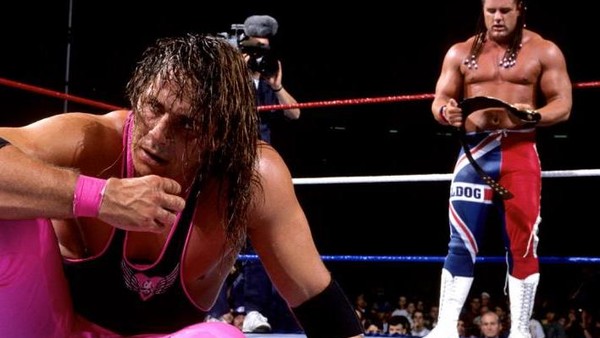 SummerSlam never felt more like a WrestleMania than it did in August 1992. The fifth annual SummerSlam is one of the most fondly remembered events bearing its name, largely due to the fact that 80,000 fans jam-packed an outdoor football stadium, an entirely different atmosphere than any other SummerSlam before or after. If you ever wonder why fans clamor so loudly for a WrestleMania to take place in London, you can find Exhibit A in the SummerSlam section on your WWE Network app.
Additionally, the monumental double main event for the two singles championships do a mighty job of coloring in the supercard. Macho Man Randy Savage's WWE Championship defense against The Ultimate Warrior was laced with intrigue, thanks to a story wherein one of the two babyface superheroes was alleged to be in cahoots with Ric Flair and Mr. Perfect. In the other, Bret Hart would defend the Intercontinental gold against real-life brother-in-law Davey Boy Smith, the company's top European draw for reasons that may have had something to do with his "British Bulldog" nickname.
In many ways, SummerSlam 1992 is a two-match show, but what a duo they turned out to be. Even in murky times, WWE could still deliver a powerful show, and this is the primest of examples.
Here are ten facts about SummerSlam 1992 you may not have known.
10. The Show Was Originally Planned To Take Place In The United States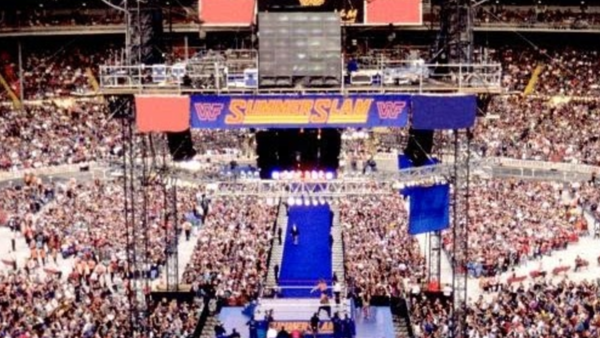 In this instance, one would have to say that London was the greatest Plan B of all time. You can't think of SummerSlam 1992 without visualizing that vast sea of humanity surrounding the ring, could you? It's mental blasphemy to even try.
But yes, the London location was not made official until the end of May 1992. Before deciding to fly the crew overseas at the end of August, the original location was to have been Landover, MD, a suburb just outside Washington, DC. WWE had run for years at Landover's Capital Centre (later the USAir Arena), and would hold the 1995 Survivor Series in that building.
Business, however, was mightily down in the United States thanks to a litany of factors (scandals, the wrestling fad dying, etc), whereas European tours were doing booming business. As the calendar turned to June, Vince McMahon shifted plans, deciding to roll with London.