10 Fascinating WWE SummerSlam 1996 Facts
WWE struggles to find its identity between colorful cartoon and darkened reality.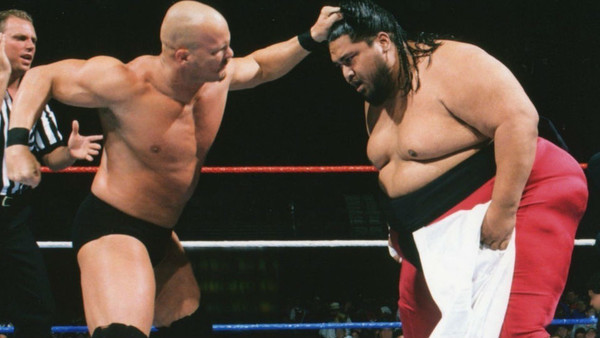 SummerSlam 1996 was essentially a two-match show, and even that depends on how you feel about the semi-main event. Up until the Boiler Room Brawl pitting The Undertaker vs. Mankind, SummerSlam 1996 was on the fast-track to being the dullest SummerSlam ever to that point, with matches ranging from pedestrian (Owen Hart vs. Savio Vega, Marc Mero vs. Goldust) to bad (Four-way Tag Team title match, Jerry Lawler vs. Jake Roberts). Certainly, the freshness of the nWo and the cruiserweight infusion on the WCW side took an even brighter shine by comparison.
The Boiler Room Brawl, while grueling and violent, wasn't for all tastes, due to the intentionally-sterile production in the match's first half. It was a polarizing presentation, for sure. WWE Champion Shawn Michaels vs. Vader is almost unanimously viewed as the best match of the evening, and even that encounter had its infamous tidbits.
Through all of WWE's stumbles in 1996, trying to maintain its footing on ground rendered shaky by WCW tremors, SummerSlam 1996 is a window into pre-Attitude WWE at its most ineffectively vanilla. While better than most of the 1995 tripe, it was clear that McMahon's circus still had a ways to go.
Here are ten facts about SummerSlam 1996 you may not have known.
10. Some Different Matches Were Announced In Local Cable Ads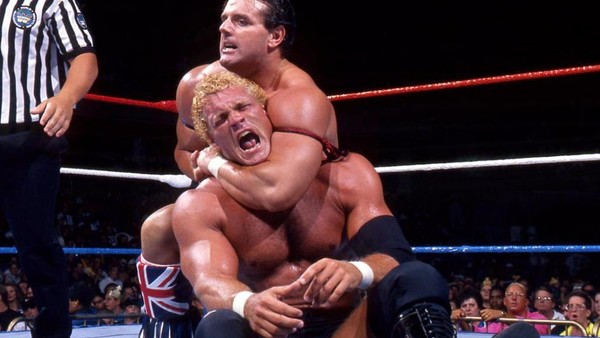 A little more than one month before the show, advertising in the Cleveland area listed the tentative line-up for the pay-per-view for prospective ticket-buyers. For the most part, the advertised matches were on point, including Michaels/Vader, Undertaker/Mankind, and others. There were, however, two notable match-ups that did not take place.
One of them pitted The Ultimate Warrior against The British Bulldog. Warrior had acrimoniously walked out on WWE at the end of June, and was replaced on future events by a returning Psycho Sid. That included SummerSlam, with Sid taking the match against Bulldog.
The other locally-advertised match was Intercontinental Champion Ahmed Johnson squaring off with Owen Hart. The listed card was released before the debut of Faarooq Asad, who would immediately enter into a feud with Johnson. Owen was paired with Savio Vega instead.