10 Fascinating WWE WrestleMania 21 Facts
6. Undertaker And Kane Were Originally Planned To Wrestle Gene Snitsky And Heidenreich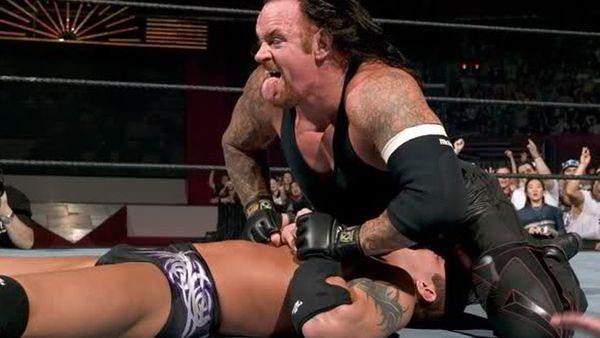 It's safe to say that WrestleMania 21 would've felt like a drastically different show, as this one match idea would've altered two of the matches that we actually saw. To their credit (if that's the word), Snitsky and Heidenreich had each made their mark as a blameless amateur-abortionist and a dry-humping beat poet, respectively.
Even though both men pretty much pinned the unintentional comedy meter thanks to some truly uninhibited work (possibly dreamt up in a smoke-filled writer's room), neither was exactly a captivating in-ring performer. The Brothers of Destruction deserved better at WrestleMania.

Undertaker concluded his feud with Heidenreich at the Royal Rumble, while Kane and Snitsky both moved on from their own story around the same time. "The Dead Man" went into a lengthy (and largely rewarding) feud with a freshly-heel Randy Orton, while Kane was ushered into the Money in the Bank showcase.