10 Fascinating WWE WrestleMania 29 Facts
Okay, "Twice in a Lifetime" it is.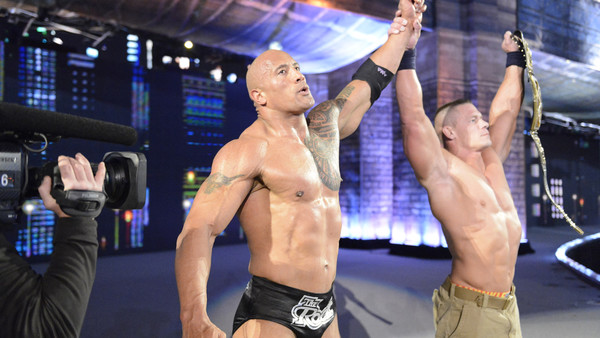 Well now, you didn't think that WWE was going to set an all-time wrestling pay-per-view record, without going all "Spaceballs II: The Search for More Money", did you? "Once in a Lifetime" be damned, there's profit to be had. And as long as The Rock was willing to step between the ropes a few times more, then WrestleMania 29 had a chance of matching its lucrative predecessor.
The proliferation of part-time headliners was beginning to irritate some fans, however. The six performers in the three biggest matches at WrestleMania 28 (Cena, Rock, HHH, Undertaker, Punk, Jericho) were the same half-dozen in WrestleMania 29's three biggest matches, except for Jericho being swapped out for Brock Lesnar. Punk took 48-year-old Undertaker off of 43-year-old Triple H's hands (because, you know, that "era had ended"), while Rock and Cena were fit to collide once more, this time with the WWE Championship on the line.
It was an overcast night in East Rutherford, NJ, which equates to foreshadowing in some books. Six nights before WrestleMania, the hashtag "#wweisboring" trended on Twitter, so expectations for the annual extravaganza were admittedly low. The show far from failed, but aside from an impressive pay-per-view number, it wasn't precisely a banner night.
10. Triple H Insisted That Madison Square Garden Hold The Hall Of Fame Ceremony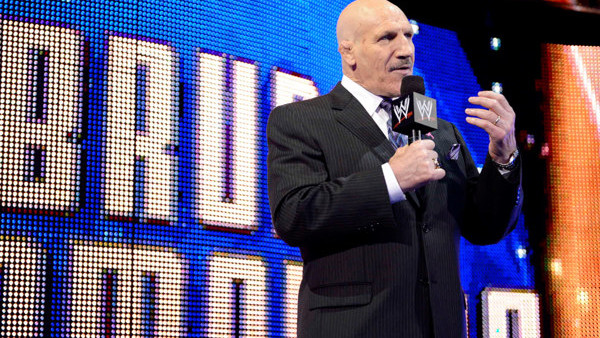 Love him or hate him, Triple H prides himself on being a student of wrestling history, and shares much of the same zeal as wrestling fans when it comes to "feels" and moments. WrestleMania these days is a stadium show, while the Hall of Fame ceremony takes place in the most prominent basketball or hockey venue nearest the stadium. Naturally, Madison Square Garden, across the river from North Jersey, made sense.
However, the cost of renting the Garden is exorbitant, and WWE was looking at a money-loss if they ran there. Triple H insisted on MSG, as opposed to East Rutherford's IZOD Center, due to the history WWE had in what was long considered their home building.
Plans to run at the Garden were finalized before Bruno Sammartino was convinced to take part in the ceremony, but it was nonetheless fitting that "The Living Legend" got to headline Madison Square Garden one last time.