10 Fascinating WWE WrestleMania 32 Facts
The longest WrestleMania was far from the greatest WrestleMania.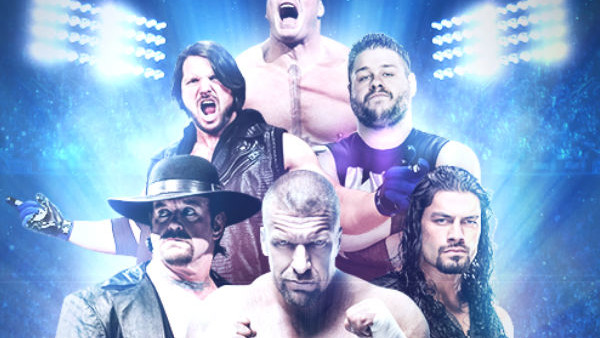 John Cena. Bray Wyatt. Neville. Cesaro. Seth Rollins. Luke Harper. Daniel Bryan. Randy Orton. With names like those, you can put together a rather enjoyable wrestling card, and in fact a pretty damned good one to boot. If you're WWE, you'd more than likely find a spot for all eight of those men at any given WrestleMania. In the case of WrestleMania 32, however, it just wasn't possible.
All eight men were injured at by the time WrestleMania season rolled around (in Bryan's case, probable career-ending injuries), and Vince McMahon had to put together a massive supercard while missing some of his aces and kings. All was not lost, because McMahon had Roman Reigns, who to him is as unsinkable as a chunk of Styrofoam in a swimming pool. In all fairness, the depth of WWE's roster was impressive enough in 2016 that the boss was able to string together a quality event (on paper) without that aforementioned list of names, five of whom were WWE World Champion before or since.
Did it succeed? Financially, it sure did. Critically? That's another story.
10. "Electrical Issues" Resulted In An Emptier Stadium For Much Of The Pre-Show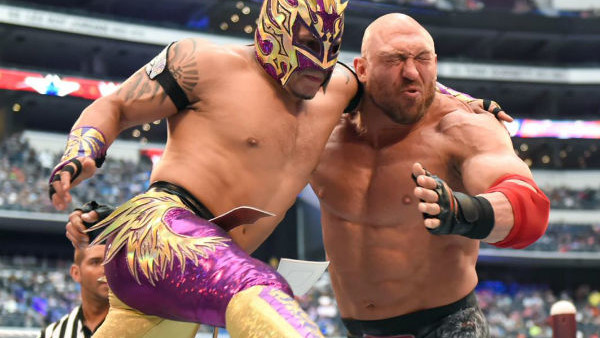 After spending months hyping up a WrestleMania that would play to 100,000 fans (more on that later), the first pre-show match pitting Kalisto and Ryback took place in front of a sparse audience, with many seats still empty.
According to Bryan Alvarez of Figure Four Weekly (who was in attendance), there were major issues for the scores of fans waiting to be let into AT&T Stadium. The doors opened 20 minutes later than was originally announced, due to a vague "electrical issue" with the venue. Fans finally gained building access about 40 minutes before the first pre-show match.
Then it got worse. A very strict policy was in place, declaring that a patron had to enter through the gate that corresponded with the letter on their ticket ("A Gate", "B Gate", and so forth). Many fans didn't follow this policy, so that when they reached the front of the line, they would be banished all the way to the back of their correct line. Between that and an issue with the ticket scanners, this led to much ugliness. According to Alvarez, some fans who tried to force their way in were even tackled by security guards.