10 Fascinating WWE WrestleMania 33 Facts
An ultimate thrill ride with more good than bad.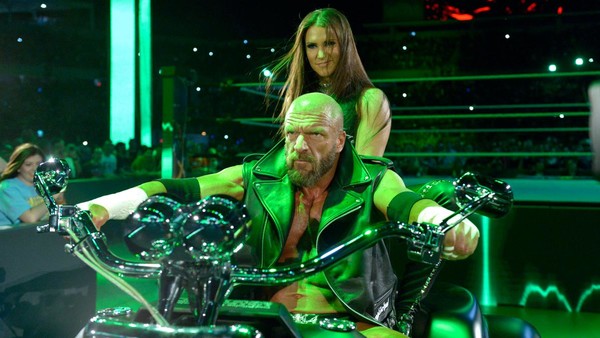 After the Dallas debacle from one year earlier, WWE brought their flagship pay-per-view to warm and sunny Orlando, this time with most of its upper card in good enough shape to perform. Like WrestleMania 32, its successor crammed action into nearly seven hours of air time, from the pre-show through Undertaker's symbolic descent. On paper, that sounds brutal, given how one of the biggest criticisms of WrestleMania 32 was its interminable length.
However, aggregated reviews of the show seemed to put WrestleMania 33 into the "thumbs leaning toward up" category. While not in the realm of the back-to-back home runs that 30 and 31 were, WrestleMania 33 was an enjoyable show that would've been even more enjoyable with at least one hour shaved off of it. Because when you think of "Ultimate Thrill Rides", you envision a long line of fun-seekers waiting to watch Triple H work over someone's knee for 20 minutes.
It was certainly more memorable than last year's card. Between the return of The Hardy Boyz, the accelerated mayhem of Goldberg vs. Lesnar, and Undertaker's apparent farewell, WrestleMania 33 was certainly not short on news. Oh, and superimposed insects. Cannot forget those, can we?
Here are ten notable tidbits from WrestleMania 33.
10. McMahon Decreed That The Venue Be Called By Its Old Name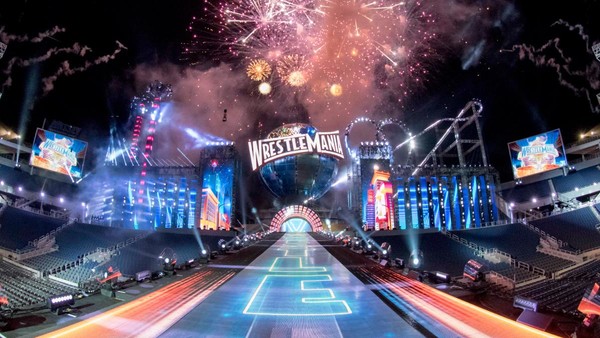 If you're like this author, you hate when sports stadiums and arenas get renamed by some corporation that buys up the naming rights. New Orleans' Superdome is now the "Mercedes-Benz Superdome", Chicago's historic Rosemont Horizon later became the "Allstate Arena" (for the insurance company), and so forth. It's just such a soul-sucking move, and this year's WrestleMania venue wasn't immune. In April 2016, Orlando's famed Citrus Bowl was redubbed Camping World Stadium, named by a company that sells recreational vehicles.
While Vince McMahon is known for being oddly peculiar about the use of specific words, here's one that most would side with him on: he apparently instructed his announcers to not refer to the stadium by its current name. The Citrus Bowl it was, and was referred to as such throughout the telecast.
While McMahon isn't likely one to thumb his nose at boardroom sterility, he probably simply realized, "That's a stupid name." Then again, the April 10 edition of Raw featured the "Johnsonville Seat Upgrade", so WWE would be a fine one to talk.