10 Fascinating WWE WrestleMania 6 Facts
The Ultimate Challenge rumbled its way into Toronto's SkyDome.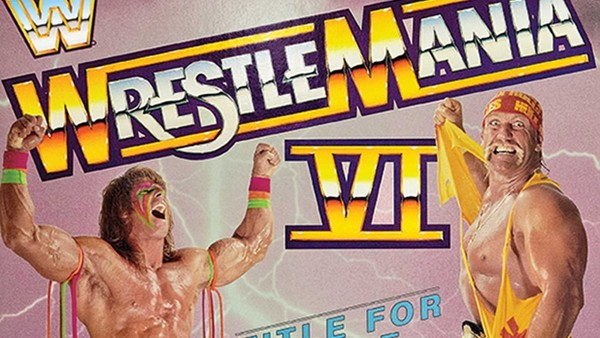 When Hulk Hogan and The Ultimate Warrior exchanged fixed glares inside the 1990 Royal Rumble match, Vince McMahon knew his desire to fill up Toronto's brand-new SkyDome was likely to be satiated.
Not only would WrestleMania conclude with a hero vs. hero match for the first time in its still-short history, but it would be the first WrestleMania match to pit champion vs. champion. Hogan's WWE belt was wagered against Warrior's Intercontinental gold with a stipulation fitting the moniker of, "The Ultimate Challenge".
Even more historic, Hogan was booked to take a clean pinfall loss inside a WWE ring, something that hadn't happened since he was a villain nearly a decade earlier. The 36-year-old Hulkster extended some toes out of the wrestling doorway, and was going to have to pass the torch sooner or later. Warrior seemed to be the closest thing to a transcendental superhero from the active roster, aside from Hogan, so the 30-year-old wildman was slotted to take the reins. It was a gamble, one that ultimately (pun not intended) didn't have the long-term benefits that McMahon had hoped.
Alas, as far as "one-match shows" go, WrestleMania 6 remains one of the most fun events in WWE history, thanks to a molten-hot crowd, and a roster that could deliver, even in compressed circumstances. Here are ten tidbits about that afternoon that you might not have known.
10. Toronto Was Chosen Partially Due To Its Closed Circuit Numbers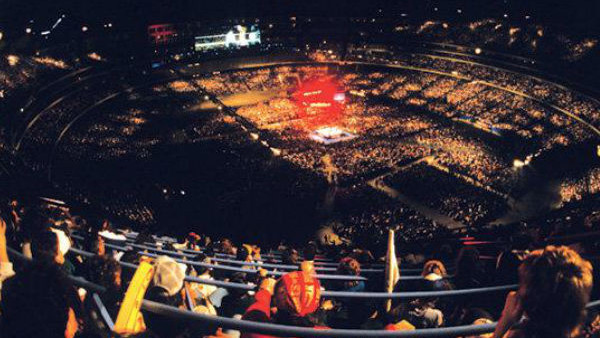 As the pay-per-view monster began closing its jaws around the United States, with more and more homes equipped with the technology, closed circuit viewings stateside increasingly tapered off. In Canada, it was a different story. America's neighbor to the north didn't get widespread pay-per-view access until around 1991-92, so if a Canadian fan wanted to catch a wrestling pay-per-view, or a boxing one, it was off to a venue offering a closed-circuit broadcast.
WrestleMania 5 in 1989 did big business in Toronto, as their closed-circuit showing drew $200,000 in revenue. The demand for WWE was still high in their Maple Leaf Gardens stronghold. It just so happened that SkyDome (today, Rogers Centre) was opening in June 1989, and the perfect storm came together: the rabid fanbase in Ontario could surely fill up a venue of SkyDome's size.