10 Fascinating WWE WrestleMania 8 Facts
A palpable turning point for WWE and its main event scene.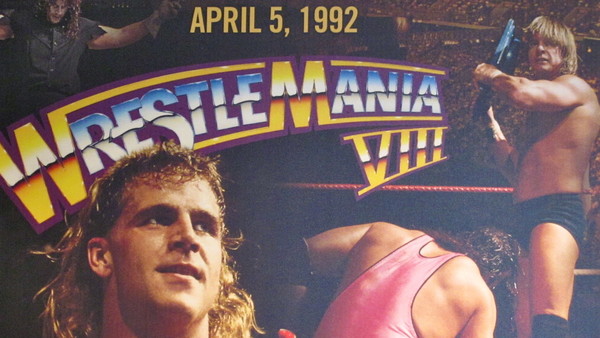 It had been an open secret that WrestleMania 8 was going to be the end of Hulkamania for the foreseeable future. Between the conviction of steroid-dispensing doctor George Zahorian, Hogan's dire appearance on The Arsenio Hall Show (in which he clearly lied about his steroid intake), and Superstar Billy Graham's laundry list of ruinous accusations toward Hulk, the WWE's eight-year headliner was laid to waste by one scandalous blow after another.
WWE itself was dealing with its own PR nightmares in the form of sexual impropriety scandals that implicated staffers such as Terry Garvin, Mel Phillips, and Pat Patterson, the latter of whom seemingly lumped into the lot solely due to his sexual orientation. Additionally, Hogan was far from the only WWE star that was being viewed as a steroid fiend; the roster underwent many cosmetic (pun intended) changes, cleansing itself of a number of musclebound regulars.
Despite all of the unclean tabloid fodder, WrestleMania 8 did an admirable job of filling Indianapolis' Hoosier Dome, and the show was an eventful one, with some great matches and a handful of memorable moments. Darker days were ahead, but for one night, WWE delivered with its marquee spectacular. Here are ten facts about the event that you might not have known.
10. About One-Fourth Of The Crowd Got In For Free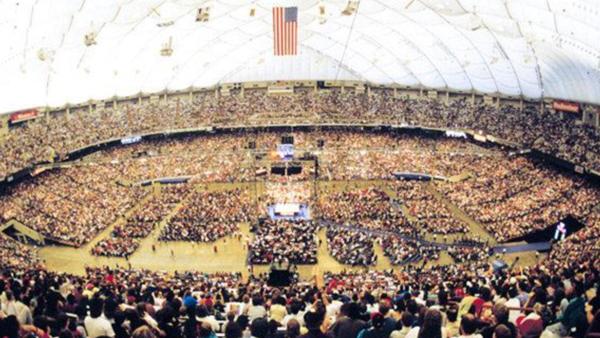 Although not quite the ticket-sales calamity that WrestleMania 7 in Los Angeles was, WrestleMania 8 had its own issues filling The Hoosier Dome in Indianapolis to capacity.
The given attendance for the event was 62,167, good for the sixth largest WWE crowd pre-2001 (and second-largest in the United States in that time frame). It was certainly a far cry from a year earlier, when a quarter of that purchased seats for WrestleMania 7.
The truth is about 15,000 freebies were given out, a concerted attempt to make the building look as full as possible on television. You can understand the cosmetic need to create the illusion of a sell out, but nonetheless: selling roughly 47,000 seats in a tumultuous time is still pretty damn impressive.