10 Footballers Who Should Be Wrestling In WWE
The 10 footballers who should give up the boring life of non-scripted sport.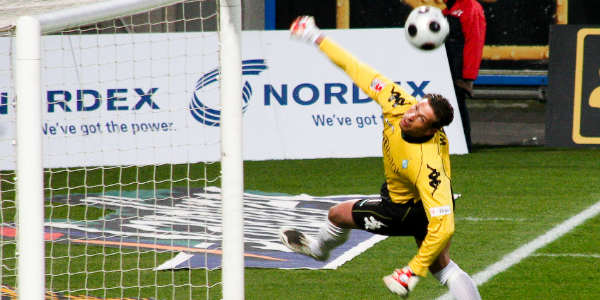 For many, life after football can be tough. When playing, you can feel indestructible. You're young, famous and well paid. Thousands of people chant your name, for better or worse. Achievements are lavishly praised and mistakes are chastised. It's a lifestyle that most find difficult to leave behind. For former Germany goalkeeper Tim Wiese, instead of football being his lasting legacy, it could simply be the first act in his life story. After getting his contract with German club Hoffenheim terminated, he has turned to bodybuilding. Not letting the unfortunate end to his first career bother him, he says €œI had to deal with all the negativity, and lifting weights is fun." Now, it looks like it may not only be fun, but a good career move. Apparently, Wiese is considering a developmental contract offer from WWE. Of course, WWE has a history of making wrestlers out of former athletes from all over the sporting spectrum and, with the new WWE Performance Center, the chances of these former athletes becoming successes is greater than ever. This raises an interesting question of whether football is the kind of sport capable of producing a legitimate wrestler. WWE likes to recruit failed NFL stars as the transition makes sense. American Football is incredibly physical, and the kind of athletes required to star in the NFL are similar to the kind of athletes who can star in the ring. But it would be foolish to rule-out football. Although the physical demands are different, football fans, like wrestling fans, respond to characters. Football fans love to cheer their favourites and boo their most hated players in equal measure; they have their faces and heels just like wrestling fans do. But, of course, football is stupid and wrestling is not. Here's ten footballers who should have left the boring, real-and-that's-good-for-some-reason world of football behind and moved over to the exciting, anything-can-happen-no-really-anything-because-people-can-actually-write-better-stuff-if-it's-boring world of professional wrestling...
Michael Palmer
Michael Palmer is a contributor at whatculture.com and thelineofbestfit.com, and he probably likes WWE slightly more than most people would call "healthy".
See more from Michael