10 Forgotten Ric Flair World Title Reigns
John Cena still has someways to go yet...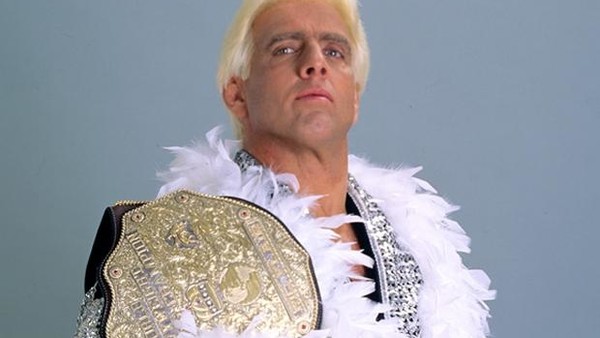 When it comes to icons of professional wrestling, few men compare to 'the Nature Boy' Ric Flair. A self-professed "60 minute man" both inside the ring and out, the antics of Naitch have become the stuff of legend - from his daily cardio routine to his nightly partying regime.
While other legends of the sport have fallen foul to fame's pitfalls (including the sport's biggest name, Hulk Hogan), Ric Flair can largely do no wrong in the eyes of his peers and is widely regarded as the greatest World Champion of all time by fans and insiders alike.
'The Dirtiest Player in the Game' has even had his own "Ric Flair Day" dedicated to him in several cities across the US. Not one, but several – such is the level of legend we're talking when discussing 'The Naitch'. All of which makes it eternally more heart-breaking for long-time grapple fans to know that Flair's mythical World Title record has now been tied by perennial WWE kingpin, John Cena.
Nevertheless, while the legendary figure of 16 may have finally been equalled (coincidentally almost 16 years after the record was first established), it's highly unlikely that 'Slick Ric' will lose any sleep over the matter. Why? Because the REAL World's Champion knows that the REAL number of World Titles on his resumé blows that record out of the water like a grenade in a goldfish bowl.
Despite what WWE's history books may say – and contrary to popular belief – the number of World Heavyweight Championships held by Ric Flair is actually far beyond WWE's much-touted 16 reigns; a potential TEN reigns more to be exact.
While the definitive number of additional title victories has long been up for debate, the fact still remains – Naitch should be WAY out in front. Official or not, when it comes to World Championships, Flair can boast more gold than Fort Knox.
How so? Let's find out as we explore the ten forgotten title wins of Ric Flair.