10 Forgotten Ric Flair World Title Reigns
10. The Midnight Reign (1982)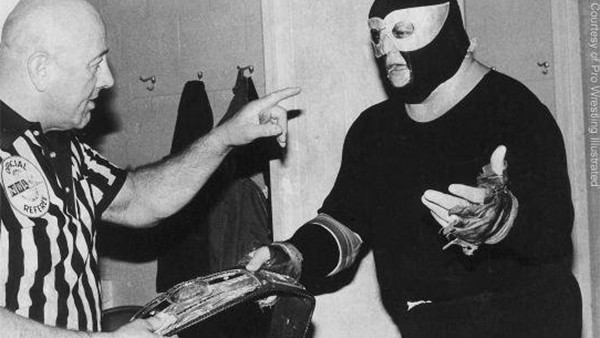 When the plane carrying Mid-Atlantic alumni Bob Bruggers, Johnny Valentine, David Crockett, Tim Woods, and Ric Flair crashed en route to Wilmington, North Carolina in 1975, medical experts predicted the untimely end of Ric Flair's days in the squared circle.
The crash would end the career of Bruggers, cripple Valentine, and severely injure Crockett, while the pilot eventually died a year later from the injuries sustained (Woods miraculously walked away unscathed). Meanwhile, Naitch suffered a broken back and was told he'd never wrestle again.
Defying medical opinion, Flair would rebound from the devastating incident and not only return to the ring but go on to defeat Dusty Rhodes for the NWA World's Heavyweight Championship on 17 September 1981. A kiss-stealing, wheeling-dealing, limousine-riding, jet-flying, son of a gun was born and a decade of decadence and debauchery had begun.
As the newly-crowned NWA Champion, 'The Nature Boy' was forced to fend off all-comers in order to maintain his status as 'The Man'. One of the men eying up the gold was inevitably former champ, Dusty Rhodes, who was chasing Flair in the hopes of redemption and a third reign as World Heavyweight Champeen, if you will.
However, unfortunately for big Dust, the 'American Dream' was also amid an enforced leave of absence following a cage match loss to Kevin Sullivan which had resulted in his temporary "suspension" from the Florida territory. In his place, Flair entered into a brief yet notable feud with the mysterious Midnight Rider in what would become the stuff of legend in NWA folklore.
With a new challenger in place, a date was set for Flair to defend the 10lbs of gold against the masked man on 9 February. Only thing was, the plump, jive-talking masked superstar was eerily reminiscent of a certain blue-eyed son of a plumber – a fact which would soon spell hard times for the defending champ.
Shockingly, Flair would go on to lose the NWA Title to the Midnight Rider on that fateful February night via clean pinfall in the middle of the ring. However, as per NWA ruling at the time, the hooded hero could not continue on as champ without first unmasking – which would inevitably reveal his true identity as the banished Rhodes. As such, The Midnight Rider's title was revoked and awarded back to Ric Flair.
...for the time being.