10 Forgotten Shawn Michaels Matches You Need To See
The best of the rest from the showstopper.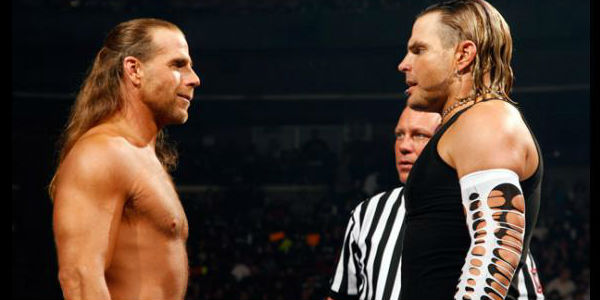 The in-ring talent and storytelling abilities of Shawn Michaels are well-known, well documented, and well respected. He's considered by the majority of wrestling fans as the most naturally talented storyteller to have ever stepped into a WWE ring. His success comes down to the skills he had to work with a variety of opponents, with different sizes, speeds, and basic levels of wrestling talent. He was known to be able to get a good match out of pretty much everybody, and rarely (if ever) had a bad match. Michaels always knew how his character would approach each match, and the same for his opponent. As a result, he could always find the potential drama and intrigue for each contest, took make himself and his opponent come off looking as good as he could make possible. Shawn's catalogue of matches is unlike that of many others. He has had a total of 4 'Best Of' DVDs released and has won the coveted Pro Wrestling Illustrated Match of the Year award a record 11 times over his career, including an unbroken 7 year run between 2004 and his retirement in 2010. He's had a number of 5-star matches, and has been named by several legendary wrestlers as being one of their favourite people to work with. With such a huge range of (as J.R. might say) restaurant quality matches in his portfolio, there's still a heap of memorable Shawn Michaels matches that have been generally forgotten, have slipped under the radar and didn't make the cut when it came to 'Greatest Hits' final edit. We're all familiar with the Iron Man match, ladder match, and Wrestlemania matches with Undertaker; but there's some others that deserve some recognition because they've been lost in the shuffle. Here's 10 such matches...