10 Forgotten WWE Moments You Won't Believe Actually Happened
Remember when Matt Hardy fought Evander Holyfield in a WWE ring? Probably not...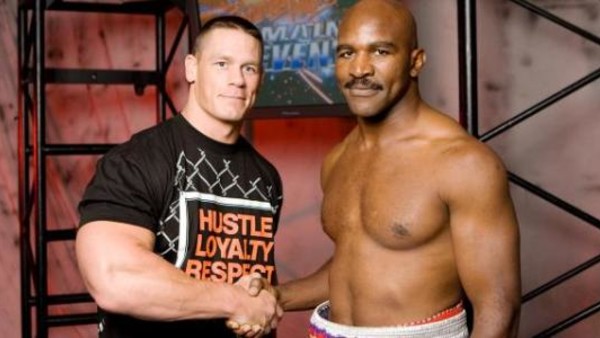 Time moves pretty darn fast in general. But in the world of sports entertainment in particular it can often feel as though the entire landscape can completely shift in the blink of an eye.
Before you know it, it's been over a decade since John Cena went at it with The Rock on the Grandest Stage, it's coming up to four years since the last one-night version of that very event, and it's now a staggering 20 years since Da Man first bulldozed his way into a WWE ring.
Yet, while each and every one of those specific events have managed to find a way to survive in the memories of the average wrestling fan, the same sadly cannot be said for some of the more bizarre, obscure, or just plain unbelievable occurrences that make up this rather surreal list.
Again, with so much outrageous and jaw-dropping content being pumped out of the World Wrestling Entertainment machine by the year, a few staggering feats of athleticism, barmy promos, and what could have been potential dream encounters were always destined to fade out of many a viewers' minds entirely.
So, brace yourself for one hell of a ridiculous, shocking, and odd history lessons, folks. Because it's time to unpack some of those wholly strange and sometimes mind-boggling WWE moments that have been forgotten by most.
10. Braun Strowman's MASSIVE Splash - WWE Clash Of Champions (2019)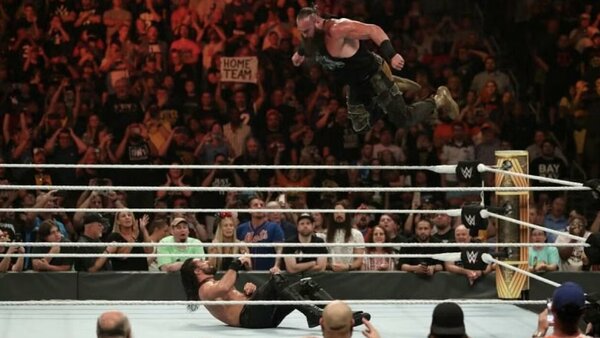 Coming in the thick of a largely underwhelming patch for both men on the back of once sitting as two of the hottest acts in the company, Seth Rollins' Universal Championship defence against one-time tag partner Braun Strowman didn't exactly immortalise itself on the night of Clash of Champions 2019.
With the pair already losing their Raw Tag Team Championships earlier in the evening, their largely forgettable rivalry was mercifully cut short on the back of The Architect's emphatic win over The Monster Among Men.
There was one rather fun highlight to be found within this pre-Fiend/Rollins calamity, though, in the form of the absolutely sensational visual of the gigantic challenger soaring through the sky like a damn cruiserweight at one point.
Despite already showing off an ability to nail opponents with highly athletic drop-kicks and flip many a vehicle, Strowman's monstrous splash from the top rope easily ranks as the most audacious of his many unexpected physical feats.
But you'd definitely be forgiven for forgetting this even popped the crowd on the night. This was the same PLE that sent the audience home seemingly happy with the fateful sight of Bray's clownish demon force-feeding his leather glove to the defending champ, after all.
You gotta be kidding me, @BraunStrowman lands a Splash. #WWEClash pic.twitter.com/nMnLJfTYHP

— Italo Santana (@BulletClubIta) September 16, 2019