10 Funniest WWE Dark Segments Never Broadcast
The stuff that's too good for television.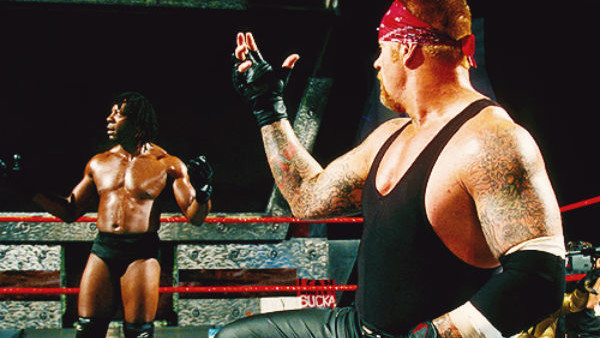 When you've watched as many episodes of RAW or Smackdown as we have, it's easy to forget that these television shows are taking place in front of different live crowds in different arenas every week. After all, the set is identical and the production remains the same every week.
But just because everything seems the same to those of us at home doesn't mean that the fans in attendance get exactly what we do. In point of fact, they get more, including matches taped for the syndicated shows like Superstars, Main Event etc. They get dark main events pitting stars who can't take the hit on television taking pinfall losses in action occurring outside of normal WWE continuity.
Most of all, they get moments like these, where after the show - or very occasionally during the commercial break - unscripted moments and bits are performed, sometimes in character, sometimes out of character, purely for the amusement of the fans in attendance.
The rise of YouTube, the smartphone, the tablet PC and now the WWE Network have meant that what might have been left, at best, to a gag reel or some DVD extra is now available online only hours after the show finishes.
This isn't a definitive list, and you may well have your own favourites - if you do, please share them in the comments, with a link if you have one, because these are some of the funniest dark segments that the WWF/E never broadcast on television.
10. I'm Afraid He Has Some Bad News
After Smackdown, November 12th 2015, Manchester, England

Every UK tour involves more than a little pandering to the boisterous, excitable crowds in attendance, with the 'local' performers wheeled out from wherever they currently exist on the under-to-midcard.
In years past, that role of mascot has fallen to the British Bulldog, then to William Regal. Until last week, it was King Wade 'Bad News' Barrett, to give him his full name and title, who was dredged up from his position as teaboy to use his considerable skill on the mic to to entertain the masses.
On last November's tour, it would be the resurgent Dead Man who'd interrupt Barrett's usual natter to the crowd - with an hilarious, and typically northern response.
The video's a little jittery, but bear with it.