10 Great Retired UFC Champions Not In The Hall Of Fame
The best retired UFC Champions and their case for future Hall of Fame induction.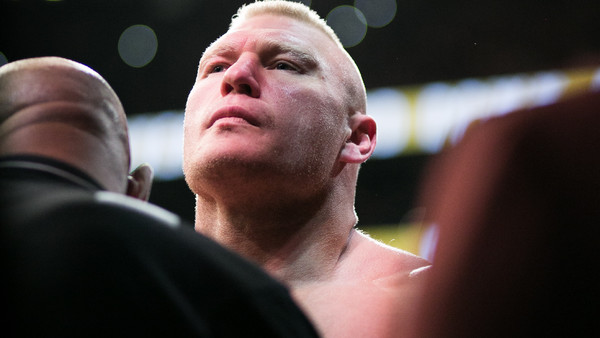 In July of this year, the UFC will be inducting two more legends of the sport into its Hall of Fame. Former defending Heavyweight Champion Kevin Randleman, along with arguably the GOAT in all of MMA; 13-time Champion in Welterweight and Middleweight competition, Georges St Pierre.
But with the Hall of Fame still relatively young, there is still plenty of room for more inductees, and today we will examine the Top 10 Retired UFC Champions not in the Hall of Fame.
For the purposes of the list, fighters were assessed solely on their performance inside the UFC. Former Champions were then further ranked based primarily on total title victories and title defenses, with secondary consideration towards things like, but not limited to longevity, win-loss records, awards, and "Of the Night" bonuses. Consideration to Interim Champs and Tournament winners were only given in the context of earning a unified belt.
10. Miesha Tate
Miesha was crowned just the 3rd Women's Champion in UFC history at UFC 196 in March of 2016 when she submitted the champ in Holly Holm late in the 5th round for the Bantamweight title. The come from behind victory won awards for Performance of the Night, and Comeback of the Year. Although she would go on to lose the belt to still reigning Champion, Amanda Nunes later that year, and held a less than stellar UFC record of 5-4, her performances were better than her win tallies showed.
She opened her UFC career with an 0-2 record to Cat Zingano and then current Champion Ronda Rousey, yet still earned Fight of the Night honors on both occasions. It was after these initial losses that she strung together 5 consecutive wins against the best the division had to offer, culminating in that Championship victory against Holm.
Tate retired in November of 2016 after her final fight at UFC 205. With the Hall containing only one woman today, in Ronda Rousey, it would seem only fitting that Miesha get inducted as well, as she was a fellow modern Champion and a true Pioneer of women's MMA.
HoF wing eligibility: PIONEER/MODERN