10 Great Wrestling Factions Who Held All The Gold
The Shield, The Elite, and wrestling's other belt-rich teams...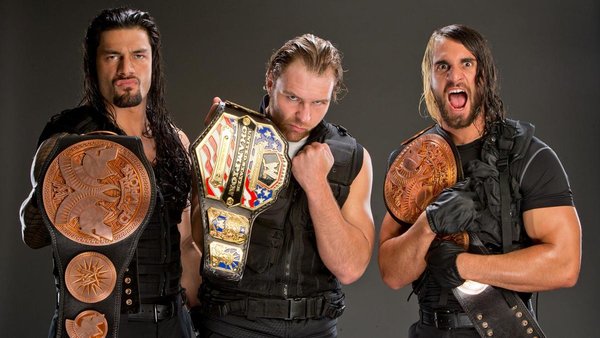 When done right, there's little in professional wrestling better than a good faction.
A great group can shift truckloads of merch, elevate everyone involved, and provide no ends of storylines. Beyond that, it just makes sense. The kayfabe world of wrestling is basically lawless - you can physically assault your colleagues with no repercussions - so the logical thing to do would be to surround yourself with like-minded individuals.
It stands to reason, then, that we've frequently found our finest wrestling stables clutching all of the gold.
The story of a faction grabbing up most or all of a company's available belts is a well-worn one, but for a reason: it works. Having your team posing draped in titles always looks cool, and gives the bookers plenty of options going forward. Do they continue as a dominant unit? Is there a weak link?
There can be little more satisfying for a wrestler than being part of a tight group with everyone involved simply crushing it. Whether these stables stuck together or imploded, they'll always have the memories of the time, however brief, that they were at the top of the heap.
10. The Shield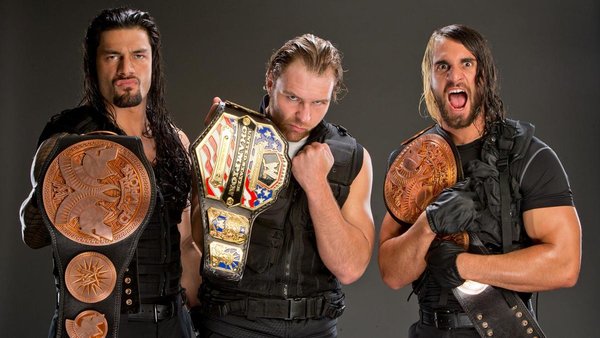 The Shield made their 2012 debut as enforcers for CM Punk, but the plans for the group always went way beyond that. By 2013, they'd found their own direction and were on a one way trip to the top of the company.
Their first major success came at 2013's Extreme Rules, during which each member of the group won belts - the US title for Dean Ambrose, the tag belts for Seth Rollins and Roman Reigns. Draping The Shield in gold did wonders for their legitimacy, as well as helping to push their individual stories forward. In due course, Ambrose was the only one left with a championship, and his cockiness was the first tease of a possible break.
After this, The Shield were too wrapped up in angles to chase gold, but their swift rise to the upper-midcard and beyond was fueled by those early victories.
Separately, they've been more successful still, with Royal Rumbles, Money In The Banks, and abundant world belts to their name. The Shield might just be WWE's best-orchestrated success of the 2010s, and that night in 2013 helped them no end to their destination.