10 Great Wrestling Matches That SUCKED Live
WWE, WCW and more matches ruined by live crowds, production and self-indulgence.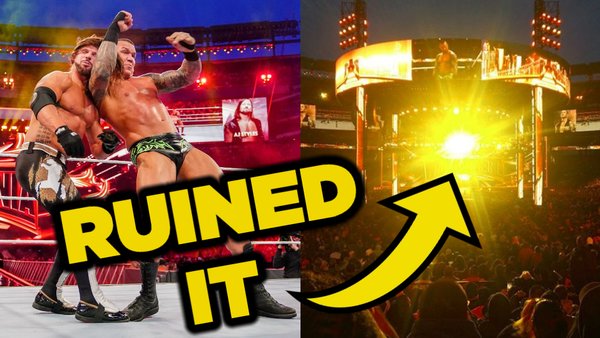 Have you ever jealously gawked at your TV during a hot wrestling match and thought, 'Damn, I'd love to be there to see that in person'? The live crowd were rowdy that night, some of your fave performers seemed to be on top form and everything just clicked to make the bout a thrilling spectacle on screen.
Listen a little closer.
Sometimes, live wrestling crowds are noisy for reasons that actually hurt the match for others in the arena. Of course, blaming audiences for a poor display is silly, but that's not the focus here; what about those clashes that were technically sound, featured dazzling aerials or worked tirelessly to tell a good story? They must've been hard to savour live when some fans in the stands had another agenda.
Rebellious crowds are only one issue though - the dismissal of in-arena viewers by production (who favour those looking on from home instead) and the arrogant self-indulgence of wrestlers themselves can spoil things for many who stumped up cash for a ticket.
These matches all had merit, but they were best enjoyed on telly...
10. Rey Mysterio Vs. Ultimo Dragon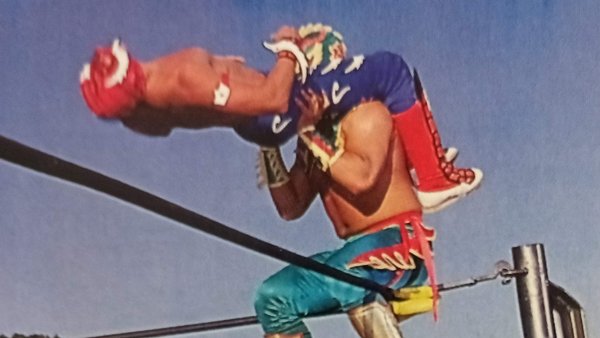 Where: WCW Hog Wild 1996
The Match: Rey Mysterio and Ultimo Dragon was a breathtaking example of everything that was right with WCW's Cruiserweight division. It had the stunts, it had a killer international flavour and it opened the pay-per-view presentation wonderfully well.
Why It Sucked: A biker rally in Sturgis was not the right place to take in high-flying Cruiser action.
Fans in South Dakota revved their engines, sank some beers and generally greeted Rey vs. Ultimo like two kids putting on a dance routine. Basically, they politely watched, but didn't seem to grasp the in-ring wizardry that was on offer - that's what WCW get for promoting shows in front of folks who didn't watch week-to-week.
Any hardcore WCW fans who did make the trip to Sturgis might've felt out of place for loving every second of this opening scorcher. That's a damn shame, but at least it looked great on TV.