10 Greatest Things About ECW's Final Year
Paul Heyman shooting from the hip was just one of the highlights of ECW's final 12 months.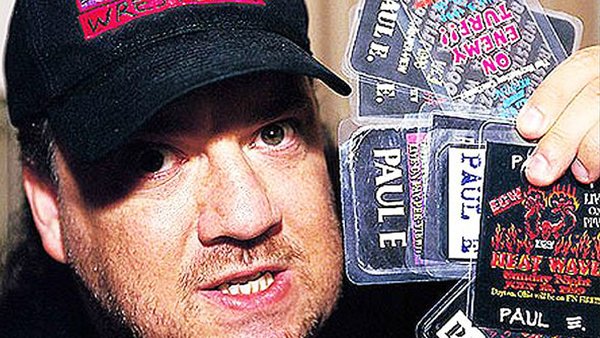 The end of Extreme Championship Wrestling was a murky one full of uncertainty.
Once TNN decided to cancel ECW in favour of WWF Raw in October 2000, the writing was on the wall for Paul Heyman's Land of Extreme. Despite Heyman's belief that the promotion would be able to land another national TV deal, that deal never came. As such, the last episode of the weekly Hardcore TV broadcast aired on 30 December 2000, the company's last PPV - Guilty as Charged 2001 - took place on 7 January 2001, and ECW's final ever event of any kind was a Pine Bluff, Arkansas live event on 13 January 2001.
After trying to find some form of backing and network support, ECW officially closed on 4 April 2001, and the promotion's assets and video library would eventually be purchased by WWE in early 2003. For the purpose of this article, then, the final year of the title concludes with that Pine Bluff house show - as in, the last slice of in-ring action put on by Paul E's Extreme Championship Wrestling.
While it was clearly far from peak ECW, here, then, are the ten greatest elements of the opinion-splitting promotion's tumultuous final 12 months.
10. Taz Returns To Save The Day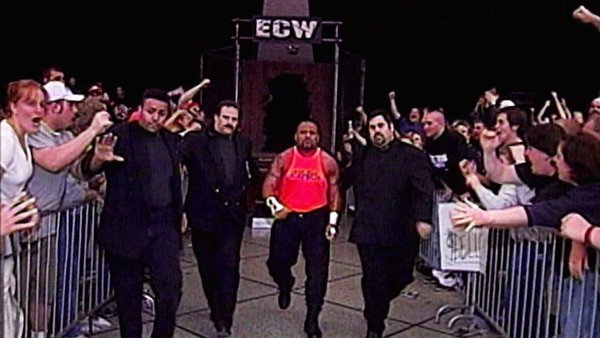 Sure, he wasn't in his famed singlet, and he came out to his WWE entrance music, but seeing Taz(z) turn up to topple Mike Awesome and once again become the ECW World Champion was a huge moment on the 14 April 2000 edition of ECW on TNN.
At this point, the Human Suplex Machine had debuted with WWE four months prior - choking out the undefeated Kurt Angle at the Royal Rumble from Madison Square Garden - whilst Awesome had signed with WCW while he was still the ECW Champion. After speaking to Vince McMahon, Paul Heyman was able to wangle it for Taz to make a shocking return to ECW and topple the Canadian powerhouse for the ECW Title in what would be Awesome's final match in the original run of the company.
The Buffalo, New York crowd rightfully lost their mind at seeing the one-time Tazmaniac back in the Land of Extreme, and historically this match was unique in how it featured a WWE star battling a WCW star for the biggest prize in ECW.
After Taz got the win, he would actually get to wear the ECW World Championship on WWE TV, although part and parcel of that was having the ECW Champ beaten by then-WWE Champion Triple H, of course. Once he'd done the J.O.B. to the Game on an episode of SmackDown, Taz quickly dropped the ECW Title to Tommy Dreamer at CyberSlam later that same month.