10 Greatest Wrestling Technicians In WWE History
9. Chris Benoit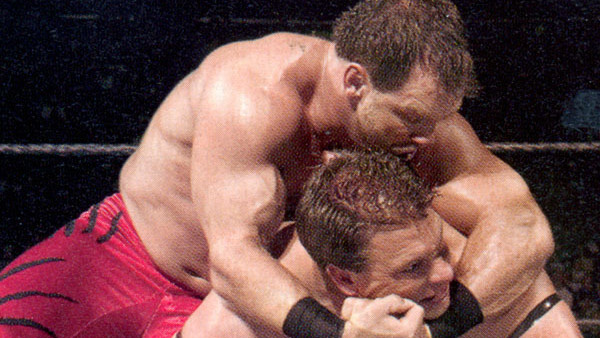 Chris Benoit was a student of the game, a competitor who learned under the Hart family in Canada and developed his skills while in Japan. He studied every element of the sport, finding his niche as a technical wrestler. His skills were nearly unrivaled, his penchant for wearing his opponent out with a mixture of chain wrestling and submission-based offense setting him apart during his time in WCW.

An in-ring technician who brought workrate to WCW, almost solely rescuing pay-per-view events from "worst ever" status, he was the workhorse for the company. No matter how bad the rest of the card was, fans and management alike could rely on Benoit to deliver a tough, hard-fought, high-intensity match.
By the time Benoit arrived to WWE, he had a plethora of other talented technicians to ply his craft with. Matches with Kurt Angle, Chris Jericho, Eddie Guerrero and even Triple H rank as some of his greatest and most epic.
A competitor whose style directly reflects that of his idol, The Dynamite Kid, Benoit's place among the greatest technical wrestlers to ever lace a pair of boots is undeniable.