10 Hidden Meanings Behind WWE WrestleMania 39 Attires
Putting their best fit forward on 'The Grandest Stage'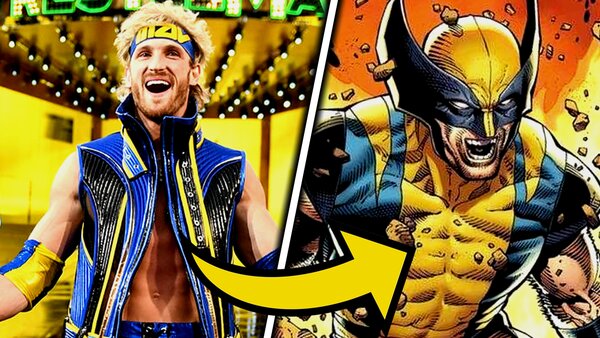 Has there ever been a better fit to wear your best fit than WrestleMania 39?
'The Show Of Shows' traditionally lends itself very well to Superstars showing off and showing out with their finest new creations, story-driven threads or iconic tributes to old classics, but WrestleMania going Hollywood once again proved a perfect stage for performers to strut their stuff.
The two-night layout for the show might be the singular good thing to emerge from the wreckage left by the global pandemic, not least because it allows the wrestlers the time and space to shine if they've made it onto the card. Gone are contests compressed for run-time or ungainly battle royals running down the clock just to give everybody a spot on the show.
Matches here - with one or two small exceptions - had to mean something to make it on the show. The power is back and so is the prestige, and working the event carries a little more weight than it did when things really started spiralling out of control in the 2010s.
The spotlight never shines brighter than when it's pointed at 'The Grandest Stage'. Who sparkled under the glow?
10. Austin Theory - His Night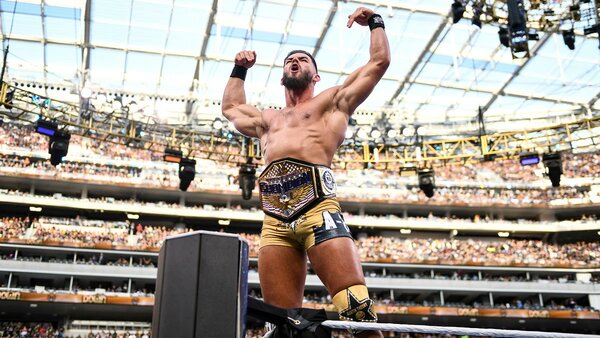 Last year, Austin Theory was little more than a pawn in Vince McMahon's game with Pat McAfee, and a warm body to be drilled with a Stone Cold Stunner.
Against John Cena, the United States Champion was fighting for credibility and respect and did so by co-opting the look of the entire show to pay tribute to him and him alone.
'A-Town' replaced the Hollywood letters on his trunks, as did his name in place of the WrestleMania logo on the back and Walk Of Fame star on his kneepad.