10 High Profile Wrestlers With Forgotten NWA Championship Runs
Some surprising names held the domed-globe since the NWA Title left the spotlight.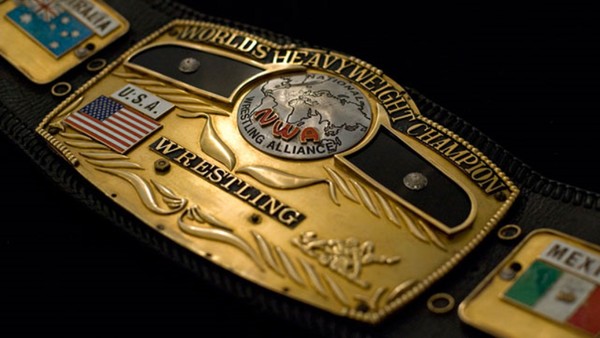 Since officially breaking away from WCW back in 1993, the once revered title of NWA World's Heavyweight Champion has become somewhat of an afterthought in the wrestling zeitgeist.
Despite popping up in a variety of promotions since then, the centrepiece of the National Wrestling Alliance has largely been relegated to the independent scene ever since Shane Douglas disowned the title in 1994. Regardless, the NWA Championship has largely remained active throughout and maintains its status as the oldest World Heavyweight Championship in wrestling to this day.
With the once-coveted title taking intermittent stays in obscurity, it should come as no surprise that countless grapplers have held the title since the title's demotion in the mid '90s. What is surprising, however, is the number of high profile personalities that litter that list. Some of wrestling's biggest stars have been NWA Champ since the split from WCW, albeit under somewhat low-key circumstances.
From unofficial title switches to dubious champions, these tenures with the "ten pounds of gold" have often been brief, regularly been overlooked yet always been fascinating. Here's ten examples of high-profile names you may not know became NWA Champion.
10. Ken Shamrock
Ken Shamrock is one of the most legitimate tough guys ever to step foot in a pro wrestling ring. With a background in shoot fighting in an era that pre-dates the term MMA, Shamrock's time in Pancrase, UFC, and Pride made him bulletproof in the world of sports entertainment. Not only that but it also made him a perfect fit for the NWA Championship.
With a high-profile run in the WWF from 1997 to 1999, 'The World's Most Dangerous Man' was a household name by the time he had left Vince McMahon. However, one accolade that had avoided him his entire pro wrestling career was the World Heavyweight Championship.
When the NWA entered into a licensing deal with Jeff Jarrett's TNA, reigning NWA Champion, Dan Severn, was stripped of the title as he was unable to appear at the inaugural NWA: TNA show. A "Gauntlet for the Gold" Battle Royal was declared to crown a new champion in his place.
Fending off 19 other competitors - including Jarrett, Buff Bagwell, Scott Hall, and Rick Steiner - Shamrock became the first NWA Champion of the TNA era on 19 June 2002. Shamrock would defend the title a number of times in the weeks that followed before losing the belt to Ron Killings and bringing his 49 days as champ to an end.