10 Holy Sh*t Wrestling Moments You Didn't Know About
Darby Allin is a maniac, the Amazing Red is just that, and Hiroshi Tanahashi can pop you by walking.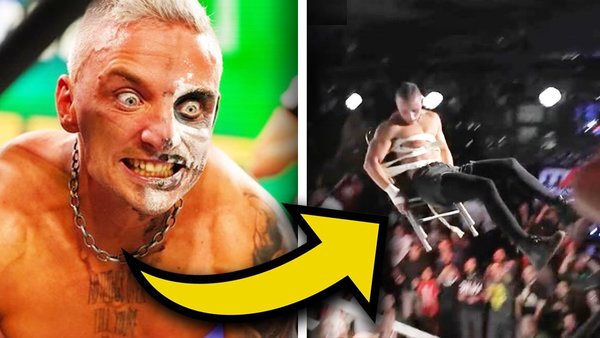 Fans are coming back, and so is an old genre of the content game: actual, non-depressed positivity!
Everybody is depressed, as a result of this pandemic with an asterisk placed next to even the good news, and this depression has manifested all over the hellscape that is Wrestling Twitter or r/SquaredCircle or whichever void you choose to scream in. It's so much worse than it was in February 2020. Nobody can say a f*cking thing online without it being received as a personal insult, and if there's nobody to argue with, which is never, people just make up guys to argue with.
Eddie Kingston can't cut an easy crowd-pleasing promo without the stan hordes baying for his blood. WWE stans cry-laugh emoji at the Friday Night Dynamite numbers without the self-awareness to realise that their company's ratings have tumbled at a far faster rate. AEW fans meanwhile throttle good-faith takes that those Friday shows were nothing remotely special because a set of initials form too significant a part of their identity.
Hopefully, with the world resuming in some way, this total, out-of-control bullsh*t can end. Crowds are coming back. You're allowed outside for a pint.
There's something better to do now, and to prepare for the return of proper wrestling, getting hyped and not pissed off over nothing is a start...
10. Balls Mahoney Light Tube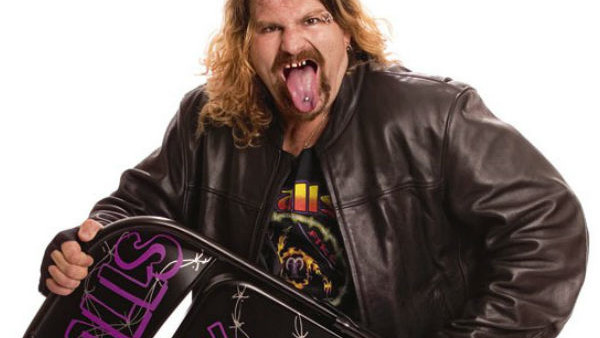 [Graphic content warning: this spot is disgusting even by artless blood-spattered shindie standards. Be warned.]
As reintroduced to Wrestling Twitter via Shane of WrestleWipe renown, this is a Holy Sh*t moment you may not know about because it was too disturbing to scan as one. The fans in attendance were too unsettled to even chant it.
No, don't be bloody daft: the IWA Mid-South crowd did chant "Holy sh*t! as Ian Rotten pissed blood from every contour of his scalp because of course they did. Some of them would drive by some sort of horrific roadside accident, stop, roll down their window, and chant "Holy sh*t! Holy sh*t! Holy sh*t!" at the fiery wreckage.
Balls Mahoney took what a clueless commentary team referred to as a "big orange thing" to Ian Rotten's head. He didn't quite know what it was, but it was heavy enough, surely, to indicate that it wasn't a traffic cone.
It was not a traffic cone.

It was several light tubes packaged together, and each of them exploded on Rotten's skull. He wore the quickest crimson mask that has ever materialised, started gibbering, and Balls looked like he'd just killed the man.
Somehow he hadn't.