10 HUGE ALL IN Predictions You Need To Know
Talent Announcement Incoming...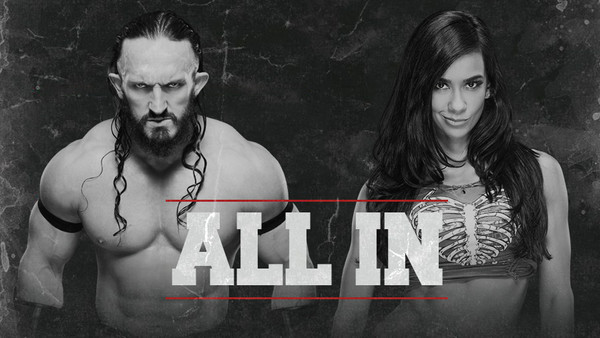 There's no hyperbole yet not extolled by the key players themselves that hasn't championed the ground-up grandiosity of ALL IN, but all the plaudits and platitudes bear repeating. The Young Bucks and Cody have genuinely crafted something magical.
The trio have galvanised independent wrestling's strength in numbers in a way Vince McMahon probably presumed never possible. Wrestling shows will never compete on the platforms WWE have positioned themselves atop of. There will be no ratings wars on Monday Nights, no streaming services as exhaustive nor brands as globally huge. But, it turns out - in something of a twist - these aren't the only metrics that matter.
ALL IN's familiar faces have all grabbed wrestling's real brass ring - capitalism - and couched it as a revolution. As market leaders, the excessive merchandising, advertising and self-promotion are turgid traits of WWE; they are welcomed with a wink and a nudge by those feeding the machine. McMahon can't get his top babyfaces cheered with in his own "universe", yet characters on Being The Elite or those that somehow interact with the main players in between Ring Of Honor, New Japan Pro Wrestling and the entire industry at large are responded to exactly as requested by fans that have emptied their wallets to gleefully do as they're told.
It is collectivism in the face of a monopoly. But, subversively, selling out the Sears Centre was subsequently actually the easy bit. It is time to deliver the product people have paid small fortunes to see...
10. Free For ALL
Airing for free on honest-to-god US television as an old-fashioned "ORDER THE PAY-PER-VIEW NOW" pre-show, The Briscoes and SoCal Uncensored's Kazarian and Scorpio Sky should kick off proceedings with a dialled down version of the evening's top-liner.
All four are famed for exciting action, with Ring Of Honor loyalists spoiled by their ever-presence on major cards over the last several years. Unlike much of the card, the match hasn't had the chance to develop much of a build through Being The Elite or the various splinter groups that have creatively dove in, but the quality quartet aren't likely to disappoint on such a grand stage.
The rather confusing character alignment of SCU leader Christopher Daniels going into ALL IN (more on that later) will render natural heels Kazarian and Sky the overwhelming babyfaces in this clash, so expect them to pick up a crowd-pleasing victory to kick off an evening of overwhelming and unapologetic fan service.