10 HUGE Predictions For WWE's Road To WrestleMania 39
Nobody's saying CM Punk is coming back to WWE during WrestleMania season, but...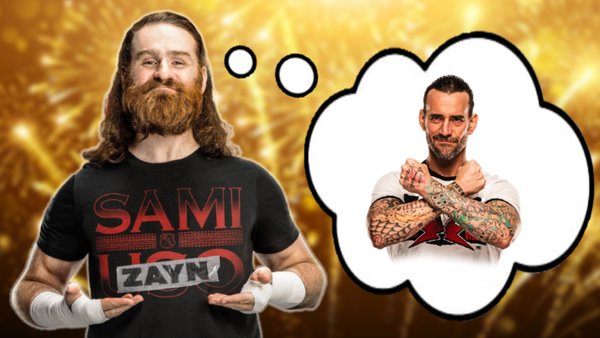 WrestleMania season is bloody wonderful, isn't it? Royal Rumbles, Elimination Chambers, the excitement of what's to come in April, and...Sami Zayn doing bang-on impersonations of guys still frozen out by the "other company" that WWE boss Triple H no longer even likes (if he ever liked him in the first place).
Huh?!
Note the key word in the title here: "HUGE". It'd certainly be massive if now-former Bloodline member Sami kicked Hunter's office doors in, changed the calendar on his wall to October and went all Halloween hijinks with classic CM Punk. That's not quite as bonkers as it may read, people. No, seriously.
Other predictions on tap include exiled workers returning to the mix, WWE's creative team realising they're going the wrong road with a current champ, wrestlers leaving stables as part of a well-orchestrated ruse, and John Cena turning his WWE 2K23 Showcase into real life before your very eyes.
Add in title changes before 'Mania, Bray Wyatt harking back to The Undertaker's mysterious message, and debutants jetting in from Japan to shake up the midcard pack on Monday nights.
Let's get stuck into this madness!
10. Naomi Returns With A Bang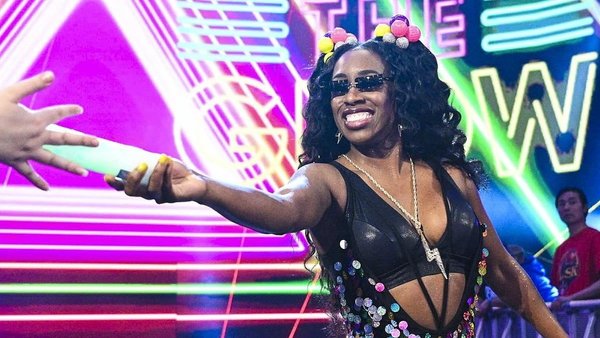 An awful lot of folks on Twitter think Asuka will win the upcoming Elimination Chamber match to earn a crack at Bianca Belair's Raw Women's Title on WrestleMania 39's undercard. The veteran could do that, but someone else is waiting in the wings to make a splash all over again.
Feel that glow.
WWE might learn from their recent Cody Rhodes announcement pre-Rumble and keep Naomi a secret before getting to Montreal for the Chamber pay-per-view. If they announce her ahead of time, then it kinda gives the game away that she's winning, doesn't it? So, they may well wait on this occasion.
Besides, Naomi strutting out to take her place in one of the pods would give the pay-per-view one of those neat surprise moments. Then, she can overcome everyone else to win and hunt down Belair for 'Mania. Both women would likely enjoy sharing the ring together, and Naomi's comeback would give the Raw title match some extra juice.