10 Huge WWE & AEW Matches Still To Come In 2020
2020 has been a nightmare, but these matches are a dream come true.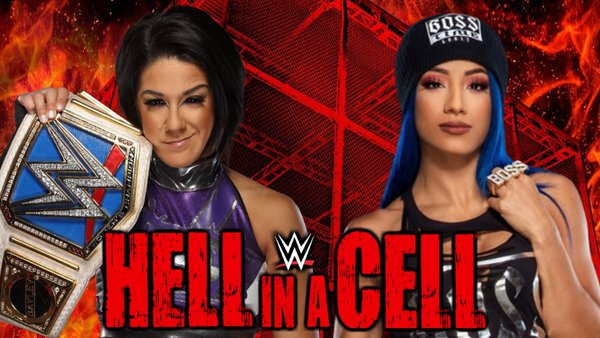 The new decade hasn't got off to the best of starts.
Not only do we have a global health crisis to deal with but the wrestling world has suffered as a result, as we sometimes suffered through watching it. One of the biggest disappointments was the first ever Four-Way 60 Minute Iron Man Match, between four of NXT's best, which didn't live up to the hype and ended in a draw.
It hasn't been all doom and gloom though. We've already been treated to Match of the Year candidates and unforgettable moments. To name a few: Edge's triumphant return, Page and Omega vs. The Young Bucks at AEW Revolution and cinematic sensations like the Stadium Stampede and Firefly Fun House.
We have a lot more to look forward to in these last few months. Survivor Series has been refreshing in recent years, providing dream matchups between the brands. Even outside of WWE and AEW, the annual G1 Climax is going ahead, a consistent highlight brought to us by NJPW for the last 30 years.
And, of course, we have many dream matches to look forward to through all of this...
10. Seth Rollins Vs. Murphy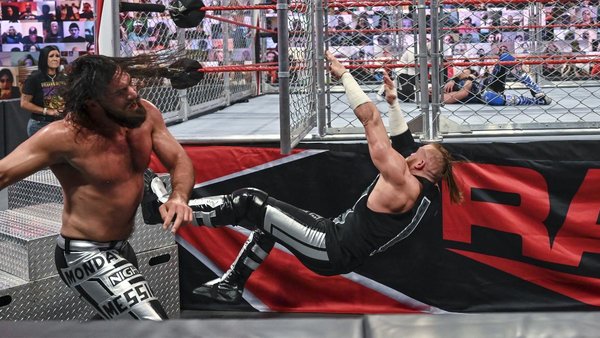 Around the time Murphy was going toe-to-toe with greats like Daniel Bryan on SmackDown, Seth Rollins was the Universal Champion and the face of Monday Night RAW. That was until creative backed themselves into a corner, pitting him against The Fiend inside Hell In A Cell. His social media activity did him no favours either and the fans turned on him.

Murphy seemingly lost his mojo, being unable to defeat Black, so joined forces with 'The Monday Night Messiah' and the AOP on the same night (13 January 2020). Things started off well for the new faction, winning the RAW Tag Team titles, but that was as good as it got.
Jumping forward to September, the spotlight remains, as it always has been, on Seth, with his disciple doing his bidding. Most recently, Murphy has been a sacrificial lamb to the 'Messiah', receiving brutal punishments at the hands of the Mysterio family and Rollins himself.
The seeds for the Australian's turn have been sowed. WWE just need to let it grow, organically, so it can blossom into an intriguing feud and match up between these two technically solid wrestlers.